The New Fall Wig Collection by Jon Renau
When you're searching for today's wave and curl-inspired hairstyles, turn to Jon Renau's New Fall Wig Collection of wigs. Five new styles of wavy and curly looks offer endless versatility, and the unmatched quality you expect from Jon Renau. Carefully designed to compliment any occasion, the Jon Renau Fall Collection will add a touch of autumnal texture to your everyday look.
Take a closer look at these new style wigs here.
Page Through The New Fall Wig Collection by Jon Renau Below
Featuring The Following New Wig Styles For Women with Hair Loss
Elegant loose waves that seem too natural to be a wig.
Her lace front, hand-tied design helps with realistic movements.
With perfect beach waves starting at the top of her head, this style provides a light and breezy look.
A SmartLace front and monofilament top offer endless options for styling and parting.
Playfully wavy with textured layers, this short style gives the illusion of natural growth with a SmartLace hairline and monofilament part.
This trendy loose wave is the newest addition to our heat-resistant fiber collection.
This SmartLace front and monofilament top offer endless heat-friendly options for styling and parting.
Romantic, loose curls roll gently below the shoulders in this easy-going style.
Her SmartLace front is nearly invisible, and her hand-tied mono top allows for ultra natural multi-directional styling
Private and Personalised Hair Topper & Wig Fittings Available
Hair loss is a private matter and for this reason, we have built a bespoke wig boutique where you are able to try on the various styles in Jon Renau's Fall Wig Collection in complete comfort and privacy.
During your consultation, we will go over all the aspects of the wig or hair topper you require. From the materials used, the colours and lengths available through to the cap constructions used. We will make sure that we find the perfect wig or hair topper for you and your lifestyle.
Jon Renau Wig Books That Inspire Change
Click here to view the wig books available to women with all types of hair loss in South Africa.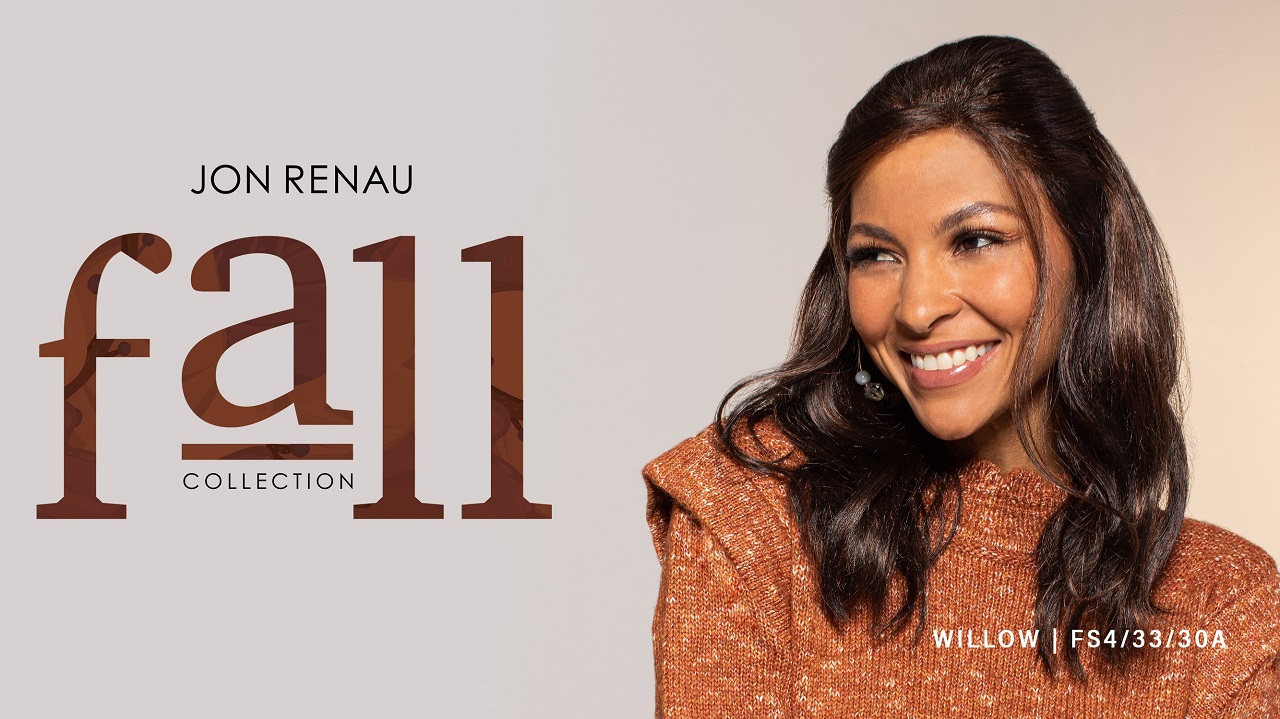 Do You Have Hair Loss – Then Join Our Social Media Channels Below
Created to inspire change along with helping with hair loss to get the very best from your new alternative hair.
Whether you have a wig or hair topper, we have your hair covered at Fascinations Hair.