Jon Renau Nouveau Wigs – Completely New Wig Styles For Women
Your style refresh awaits with the Jon Renau Nouveau Wigs Collection. Discover four modern, open cap options that deliver enviable volume, a lightweight feel and all-day comfort. Whether you're looking to don a trendy bob or boho-chic waves, this collection is designed to help you radiate confidence and elegance.
Click here to book a private wig fitting.
The Below Video Will Explain and Show These New Jon Renau Nouveau Wigs
The Caelen Wig is a Completely New Style
Caelen defines effortless beauty with soft, carefree waves. Along with a beachy curl pattern, wearers will enjoy comfort and breathability in this lightweight, open cap style.
Jon Renau Maisie Wig
For a hairstyle that doubles as a fashion statement, choose Maisie. This elegant bob is effortlessly chic, with an open cap design for volume and breathability. You'll also enjoy seamless coverage at the nape, allowing for relaxed, comfortable movement.
Get the Betty Wig Is You Want To Look Different
Embrace your inner bohemian with Betty, a long-layered shag style that pairs bangs with natural, flowing waves. This light, open-cap wig offers a comfortable and breathable fit.
Long Length Mariah Wig With Bangs by Jon Renau
With graceful waves, long layers and side-swept bangs, Mariah will have you feeling runway-ready. This style's open cap construction also offers the ultimate combination of breathability, comfort and volume.
Private and Personalised Hair Topper & Wig Fittings Available
Hair loss is a private matter and for this reason, we have built a bespoke wig boutique where you are able to try on the various styles in Jon Renau's Fall Wig Collection in complete comfort and privacy.
During your consultation, we will go over all the aspects of the wig or hair topper you require. From the materials used, the colours and lengths available through to the cap constructions used. We will make sure that we find the perfect wig or hair topper for you and your lifestyle.
Jon Renau Digital Wig Books
Click here to view the other wig books showing wig styles that are available in South Africa.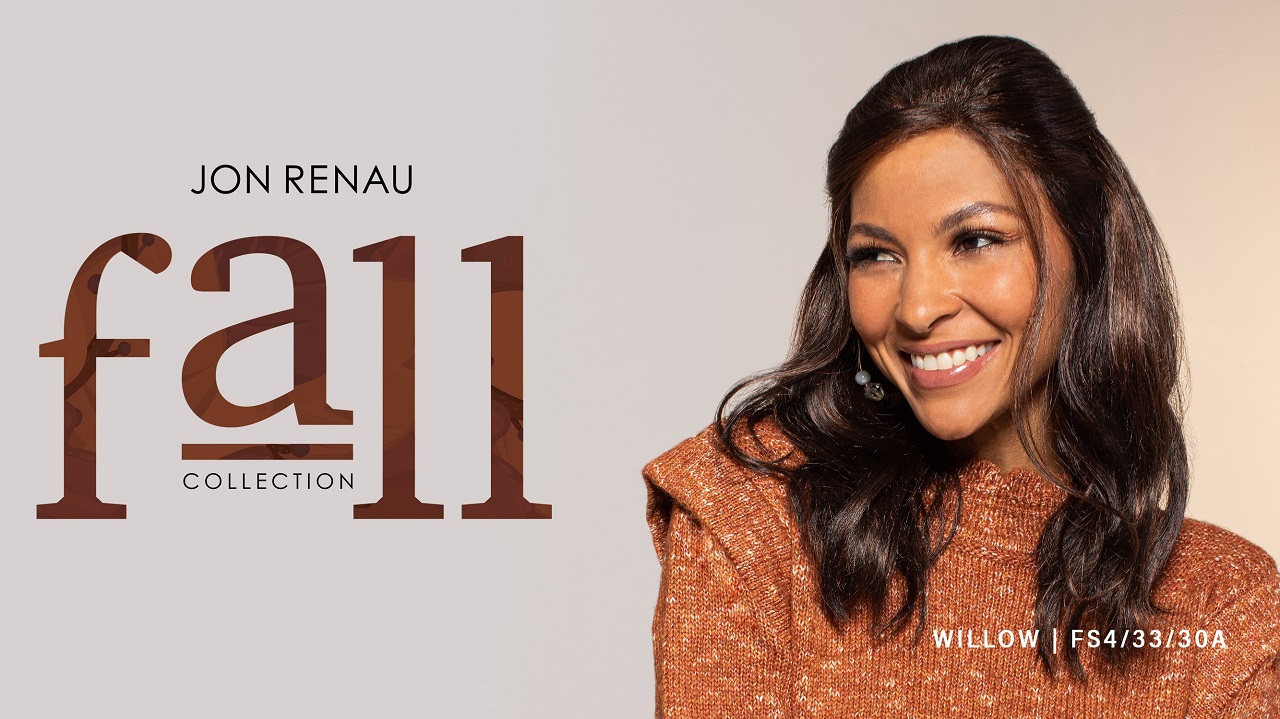 Struggling with Your Hair Loss – Join our Social Media Channels
Created to inspire change along with helping you get the very best from your alternative hair.
Whether you have a wig or hair topper, we have your hair covered.