Jon Renau Big Wig Book With Hair Replacement Systems For Women with Alopecia
This Jon Renau big wig book also contains Hair Toppers for women with all types and stages of hair loss. Losing your hair is never easy, but you don't have to lose your style with it. Created and designed for women with all stages of hair loss. We have hair toppers for beginning all the way through to advanced hair loss and thinning. Our range of hair toppers offers designs that integrate with your natural hair instantly. Available in synthetic and human hair options and in colours that will blend in perfectly.
The Jon Renau Smartlace Wigs combine innovative styles with superior comfort while looking completely natural at the same time. Designed with attention to detail, each wig's hairline is hand-tied to a welded lace that is pre-cut and ready to wear.
Page through and get inspired to create your new look today.
Feel free to contact us to try on these Jon Renau wigs in our private wig boutique for men and women with hair loss.
Page Through the Jon Renau Wig Book And Get Inspired To Bring Back Your Confidence
Private and Personalised Hair Topper & Wig Fittings Available For Women with Alopecia
Hair loss is a private matter and for this reason, we have built a bespoke wig boutique where you are able to try on various styles in comfort and privacy.
During your wig consultation, we will go over all the aspects of the wig or hair topper you require. From the materials used, the colours and lengths available through to the cap constructions used. We will make sure that we find the perfect wig or hair topper for you and your lifestyle.
Jon Renau Digital Wig Books For Women With Thinning Hair
Click here to view Jon Renau wig books available to women with alopecia in South Africa.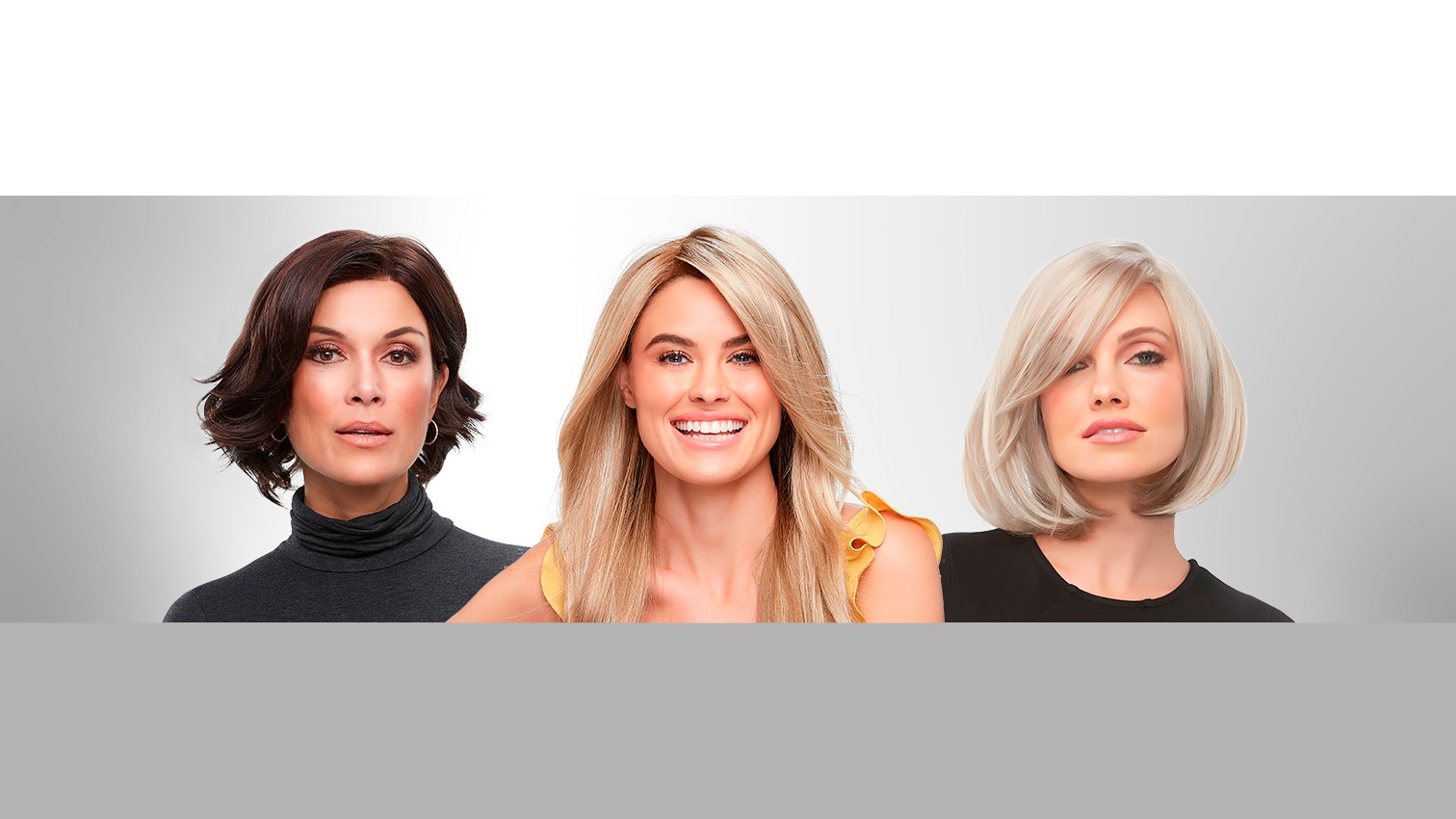 Join our Jon Renau Social Media Channels
Created to inspire change along with helping you get the very best from your alternative hair.
Whether you have a wig or hair topper, we have your hair needs covered.