Latest Wavy Wig Styles for Women with Hair Issues
Synthetic and human hair wavy wig style for women with medical hair loss and alopecia. Created by Jon Renau and now available here in South Africa through Fascination hair and our Online Wig Store. Get classic beachy waves, without all the hassle. Our synthetic wigs retain curl – so the look is truly effortless! There is no better time for beach-inspired waves for this timeless summer trend. It's bound to make a statement!

The Jon Renau Heidi Wavy Wig
One of the most acclaimed synthetic lace front wigs in our collection. Heidi's free-flowing waves fall below the shoulder for a Boho chic style. Her lace front hairline and monofilament top provide multidirectional parting and the most natural-looking hair growth.
Click here to view the Jon Renau Wavy Heidi Wig.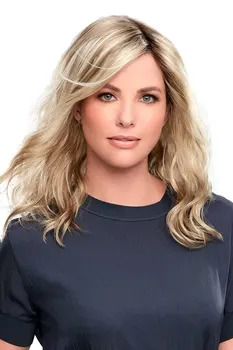 Jon Renau Wavy January Wig
Carefree wavy layers lend a spritely air to this stunning short style. The January wig by Jon Renau has a Smartlace front that creates the illusion of a natural hairline.
Click here to view the Jon Renau Wavy January Wig.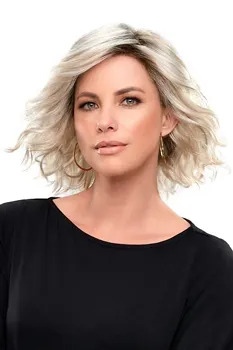 The Jon Renau Wavy Style Kendall Wig
The Kendall wig has fierce layers and playful waves, this style embodies sugar-and-spice verve. The SmartLace hairline and nearly translucent monofilament top maximize its natural aplomb.
Click here to view the Jon Renau Kendall Wig.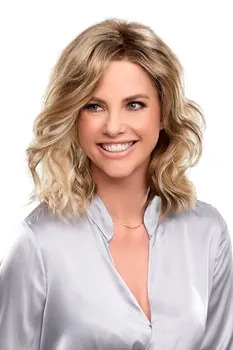 Private and Personalised Hair Topper & Wig Fittings Available
Hair loss and having Alopecia is a private matter and for this reason, we have built a bespoke wig boutique where you are able to try on various Jon Renau wavy wig styles in comfort and privacy at the Fascinations wig boutique.
During your hair consultation, we will go over all the aspects of the wig or hair topper you require.
From the materials used, the colours and lengths available through to the cap constructions used.
We will make sure that we find the perfect wig or hair topper for you and your lifestyle.
Pages Filled with Hair Loss Success Stories Using Jon Renau Wigs
Wavy Wig Styles For Women With Alopecia on Our Social Media Pages
Filled with content for you to get the very best out of your wig or hair topper.
We also introduce new wig styles every quarter.