When experiencing hair loss for the first time, many men and women feel overwhelmed when it comes to selecting their new wig. They reach out and ask us what we recommend but there is no simple answer as this depends on several factors that are unique to each individual in question. Hence we have created the definitive beginners wig guide so you can get the perfect hairpiece the first time around.
Finally, you have decided to start wearing a wig but are not sure where to get started? Then undoubtedly, this is the article for you. We will walk through all of your options and help narrow down what type might be right for YOU!
The Definitive Beginners Wig Guide For Your Hair Loss Journey
Wearing wigs in public can feel daunting at first because they may take some getting used to. Especially if it's different from how we typically wear our hair on a regular basis. But don't worry; there's no need to stress about picking out that perfect one immediately after taking the plunge into wearing them. You'll still find success with whichever style or length best suits your preferences (and budget!) as long as it fits comfortably well onto your head without any gaps around its perimeter.
So many options – what is the best for me
We know that choosing a wig can indeed be difficult. With so many options, it's clearly hard to know where to start.
Therefore, we created this guide for you! It will finally take the guesswork out of your decision and help you find the perfect wig for your needs.
Besides, you deserve a wig that looks natural and feels comfortable. In addition to this, one that's made with high-quality human hair or synthetic fibers in an array of colours and styles. Without a doubt, then our range created by Jon Renau will be perfect for you. Firstly, we have wigs for every budget, from our most affordable line to our top-of-the-line luxury wigs. Secondly, whether you want something on the low end or are looking for something more premium. Finally, there's a style in our beginner's wig guide just right for you!
Read below to learn about all of our amazing products!
Consider these 4 things when buying your first wig
Lifestyle
Fibres
Cap construction
Length

Consider Your Lifestyle When Purchasing a Wig
Above all, start right here to get the best of our Beginners Wig Buying Guide.
The question you should be asking yourself is "Am I the type of person who has a lot going on in their life? With this in mind, are there any free moments for me to take care of my wig, or will it have to fit into an already hectic schedule?"
If you are struggling to find time in your busy schedule for hair care. Therefore, consider how much exercise and other commitments take up the hours of each day. There is nothing wrong with prioritizing these things before taking extra steps towards beauty!
Consider the Various Materials & Fibres Wigs are Made From
The recommended fibre is completely up to you and not entirely dependent on your lifestyle. There are 3 fibres to choose from in our extensive range:
Traditional Synthetic

Heat Resistant Synthetic

Human Hair
The traditional synthetic hair does not withstand heat as well but it still manages the job in most cases without any problem at all!
Each Wig Material has a Pro and a Con
Fibre pros and cons are detailed in the chart below. In particular, consider which fibre would best suit your lifestyle. Therefore, this will vary depending on how much time you have to spend maintaining it. To clarify, traditional synthetic requires little maintenance while Human Hair requires a lot of work to keep up with!
Naturally, you should keep reading our Beginners Wig Guide to get all the information you need.
Traditional Synthetic Wigs Are Easier to Wear
Without a doubt, we have the perfect wig for every occasion, from formalwear to everyday use. In particular, the perfect coverage of your hairline is guaranteed with our lace front wigs. They are hand-tied and finely woven into a head-conforming design – you won't want any other and there is no equal.
| | |
| --- | --- |
| PRO'S OF SYNTHETIC HAIR WIGS | CONS OF SYNTHETIC WIGS |
| Minimal Maintenance | Can Tangle Easier |
| Cheaper | Feels warmer that Human Hair wigs |
| Style is permanent | Cannot be heat styled |
| Colour is permanent | Colour cannot be changed |
Heat Resistant Wigs For Women with Hair Loss
Add some heat and style your synthetic wig. Flat iron, crimp and curl just like you would human hair to create a new look every day!
| | |
| --- | --- |
| PRO'S OF HEAT RESISTANT WIGS | CONS OF HEAT RESISTANT WIGS |
| Natural Texture | Can tangle easier |
| Less investment than Human Hair | Feels warmer than human hair |
| Multiple styling options | Requires more maintenance than other synthetic materials |
| Permanent colour | Colour cannot be changed |
Jon Renau Human Hair Wigs For Women with Alopecia
The finest Remy Human hair wigs in the market featuring a 100% hand-tied cap to create the illusion of real hair growth. If you want your wig that looks like it is growing out from your head, then this is what you need!
| | |
| --- | --- |
| PRO'S OF HUMAN HAIR WIGS | CONS OF HUMAN HAIR WIGS |
| The most natural look and feel | Larger investment |
| Longer lasting | Requires specific care products |
| Unlimited styling options | Reacts to the environment |
| Cooler than synthetic materials | |
| Colour can be changed | |
Wig Cap Construction Types Used
For all you stylish ladies out there, it's important to note that the construction of a wig cap can have an effect on your style.
Some people think wearing wigs is just about convenience and getting their hair done in no time at all, but if they knew how different styles are created by certain constructions. They would never take the idea of wearing a wig for granted again! While many women may be more familiar with felt caps or lace frontals as opposed to wefted ones. Each one has its own set of advantages when it comes down to styling options. For instance: while wefts from back-to-front provide great volume up top (especially good for those who want plenty o' curls). Each style is unique and our Beginners Wig Guide will go into further detail so carry on reading.
Come and Visit our Private Wig Boutique
With all this and the below still to come.
If you are in doubt, come in for a wig consultation.
Our hair experts will show you various styles in a variety of colours.
All done in privacy inside our wig boutique.
Click here to make an alternative hair fitting today.


Wig Length is an Important Factor 
The last factor that should go into consideration when choosing wig lengths is how much work they require to look after and maintain. Hair made from natural materials like human hair requires additional care steps not needed with some other types such as synthetic hair wigs. It should be noted that longer wig styles may tangle easier. However, while this might sound tedious at first glance people who desire lengthy styles often find them worthwhile due to the increased versatility and styling options available to them.
In general, shorter styles are easier to maintain.
Wigs come in a wide Variety of Styles
As each woman is unique, we have created various wig styles to suit each woman individually.
From short-style pixie wigs through to long-layered styles.
Our Style Suggestions If You are new to wearing wigs
Below is just a guide to what style of wig will suit you, please note that these will still vary and are just are suggestions.
If you are unsure, please come and try them on in our wig boutique.
BEGINNERS WIG GUIDE – CASE 1
If w woman needs to change her wig style daily then we recommend a Human Hair Wig with a lace front.
Why do we suggest a Human Hair Wig?
Human hair: The most realistic looking with a natural feel.
Lace front: Creates a natural-looking hairline with our SmartLace™ technology.
Single Monofilament top: Gives women the ability to change the wig parting to any direction while still having a natural hairline look.
100% Hand-tied cap: Creates a natural appearance along with giving the hair a completely natural movement when wearing.
100% Hand Tied Stretch Section: Fits better and more securely due to the stretch section that extends ear to ear.
If you like the above, then we suggest you have a look at the following 2 wigs designs
Margot – Remy Human Hair Wig
Margot is a stunning human hair lace front wig that features a stretchy hand-tied cap. Made with 100% Remy human hair, this long bob is light density to recreate the most realistic, airy movement.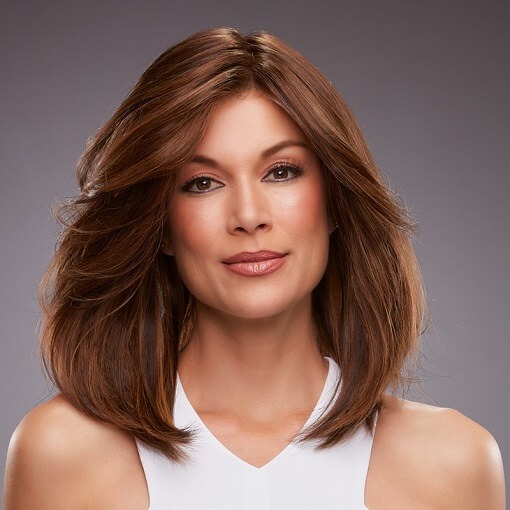 Gwyneth – Human Hair Wig
This sleek, long bob features the finest Remy human hair. Offering the wearer unlimited styling, Gwyneth features the supreme comfort and realistic appearance of a lace front and hand-tied monofilament cap.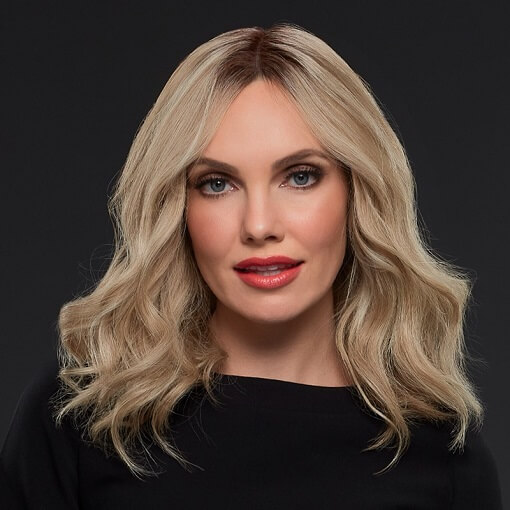 BEGINNERS WIG GUIDE – CASE 2
Designed for women with busy schedules that need a wig with an embedded style that is ready to wear. A wig that won't be affected by the elements and one where the style won't change when washing and cleaning.
What we suggest and why?
Synthetic fibre: This woman might not be ready for a human hair wig. You don't have time to blow dry a style into place or the skills to do so daily. If this is you then we suggest a synthetic hairpiece. The style is permanent and the maintenance is less.
Wefted cap: Due to its breathability this style creates a cooler cap.
Another option could be:
Lace front/Single monofilament
Creates a more durable wig cap due to the wefts that are sewn into the base.
Therefore if you are this woman, we suggest the following styles for you.
Marion – Lace Frontal Synthetic Wig
The Marion is sleek and unapologetic, this lace front wig is an elegant shoulder-length bob. The SmartLace™ lace front and monofilament top give the appearance of natural hair growth both at the hairline and at the top.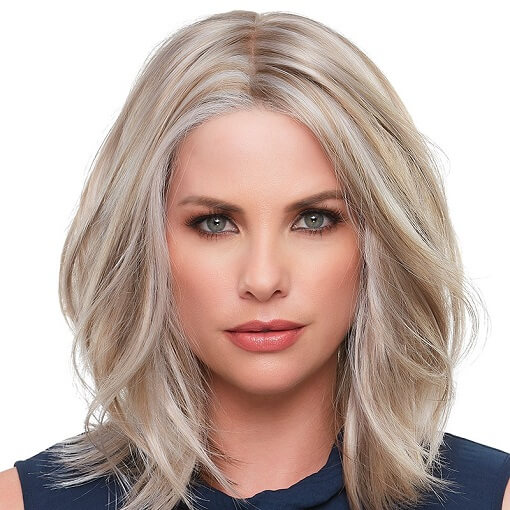 Mila – Smartlace Synthetic Wig
The Mila Wig has Barely tamed open waves to create a look that combines power and playfulness in this long style. The SmartLace front lets you confidently experiment with off-the-face styles.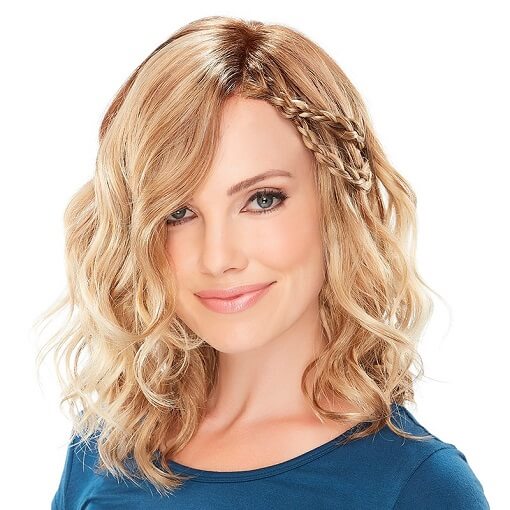 BEGINNERS WIG GUIDE – CASE 3
Finally, for those women experiencing temporary hair loss due to medical treatments such as chemotherapy. The best recommendation would be a shorter style wig and obviously in synthetic material. These above all, these require less maintenance. Furthermore, these wigs have style memory that won't disappear when washing and cleaning. The style is therefore permanent.
A hairpiece is a simple way to maintain your look while you're on chemotherapy.
You might be thinking that it's hard enough having cancer as an adult, but think about what kids have to go through with treatment! That can really take its toll on the body and energy levels of children and adults alike. Therefore you require something easy and a wig with very little maintenance required so that you can focus on your recovery and not your hair.
If this is you, then we recommend the following styles.
Ignite – Heat Resistant Synthetic Wig
Let the sparks fly! The angled layers of this HD wig can be flipped out with a flat iron for a sassy shag or smoothed for a super sleek bob. The SmartLace cap creates a beautiful, natural hairline.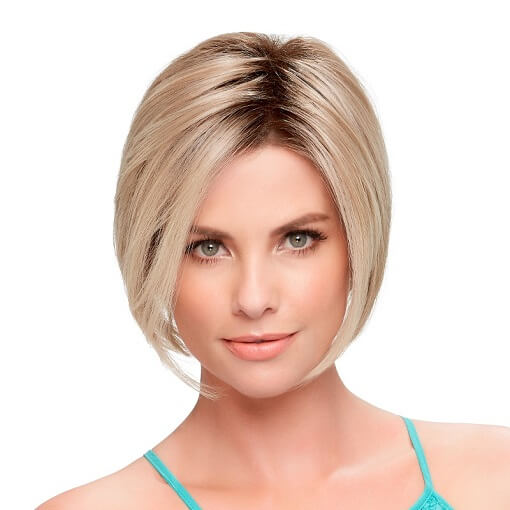 Parker – Lace Front Synthetic Wig
Playfully wavy with textured layers that declare independence, this short style gives the illusion of natural growth with a SmartLace hairline and monofilament part.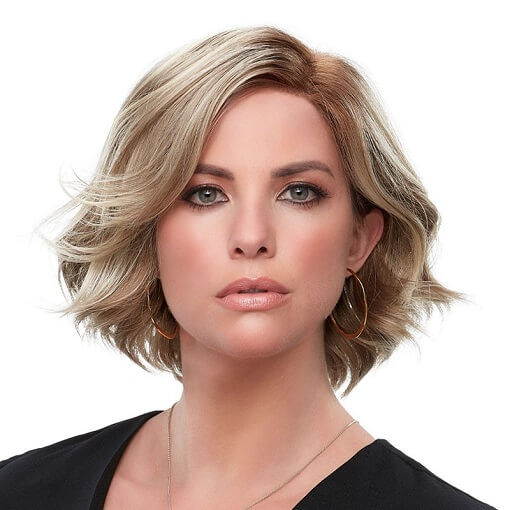 Our Beginners Wig Guide Conclusion
If you've been thinking about buying a wig, this guide is for you!
We know that it can be hard to find the perfect wig. That's why we created this Beginners Wig Buying Guide. It will walk you through all the different types of wigs and what they are made from so you can make an informed decision on your first purchase.
Every woman deserves a wig that makes you feel confident and beautiful every day! This guide will help make sure your first experience with a wig is awesome. Just like our customer service team who has helped thousands of people find their perfect match. Let us help take care of everything for your new look today!
Click here to get started with your consultation now!
Wig and Hair Topper Articles
Below are a few more articles we know you will enjoy reading.
Follow the Various Wigs Social Media Pages Available
Clearly, you loved our article.
So, therefore, you should follow our social media pages below.
We definitely look forward to connecting with you.
Not to mention that we have the biggest wig selection in South Africa.