Here I share my journey about how to have long hair again? I've been dying my hair for as long as I can remember. When I was 13, it became a chocolate brown in high school and at the age of 7 or so when everyone wanted to look like Ashlee Simpson.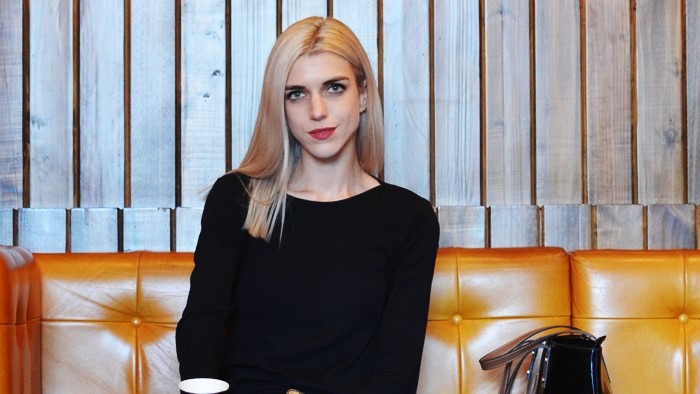 But I Didn't Look Like Her in The End!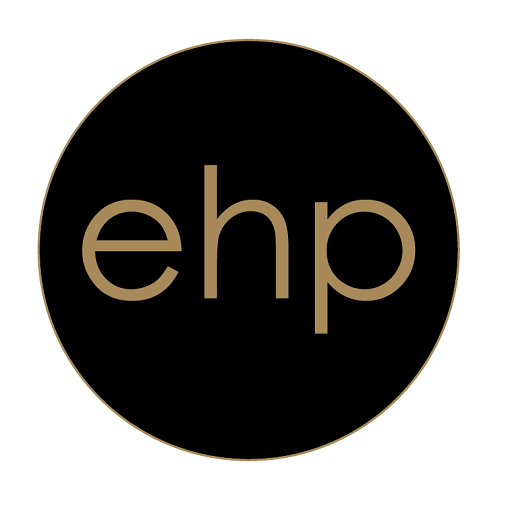 I looked like a high school dropout who had dreams of going to beauty school but simply couldn't make it.
So This Is How To Have Long Hair Again?
So from standard 8 onwards, (Grade 10) I highlighted my hair again, until the day I went to varsity. Then the whole cycle started over again. There I dyed it brown, then red, then blonde again. I simply could not make up my mind.
So How to Have Long Hair Again?
After that whole debacle, I vowed to never go back to brown again.
But of course, I never learn from my mistakes, and so at the beginning of March 2015 I dyed my hair brown again because I was tired of regrowth. I was only a brunette for 4 weeks, but I had nearly 90 existential crises before I booked an appointment with Style Bar to take me back to blonde again.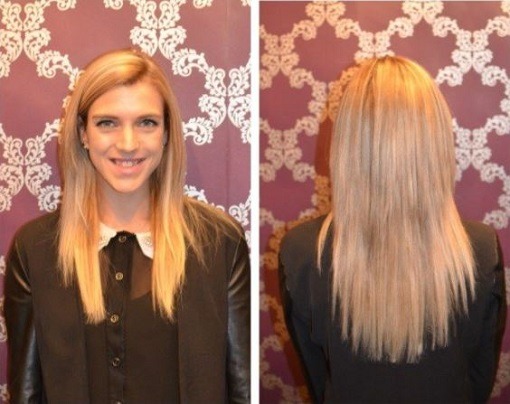 Every Hair Colour Under The Sun
So, you see – I've had every hair colour under the sun (even some purple, blue and pink) but I always go back to blonde. It's just the colour that makes me feel most like Anja.
If I can give you some advice: Think very carefully before changing your hair colour too drastically. Sometimes it works out for the best, and sometimes you find yourself looking at old photos of yourself with sad violin music in the background.
Anyway, I've decided to stop experimenting with hair colours (for a while) and start playing with my hair length. At the beginning of the year I did a lob haircut, and I still LOVE that style. It's one of the best decisions I've ever made in terms of caring for my hair, because I cut all the dead, wispy pieces off and now my hair is thick and healthy.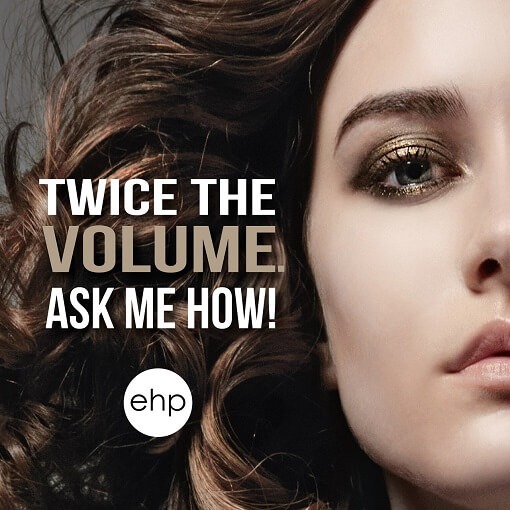 I love changing my hair
As much as I love my short hair, I still love change – so when I came across Easihair Pro EasiLengths extensions, I was like: Hmmm… I'd sure like to have Baywatch hair again. (I CAN'T HELP THAT I LIKE TO CHANGE MY HAIR SO MUCH, OKAY!)
And with the help of Style Bar and Easihair Pro, that's exactly what I got. Just look at how natural my hair looks!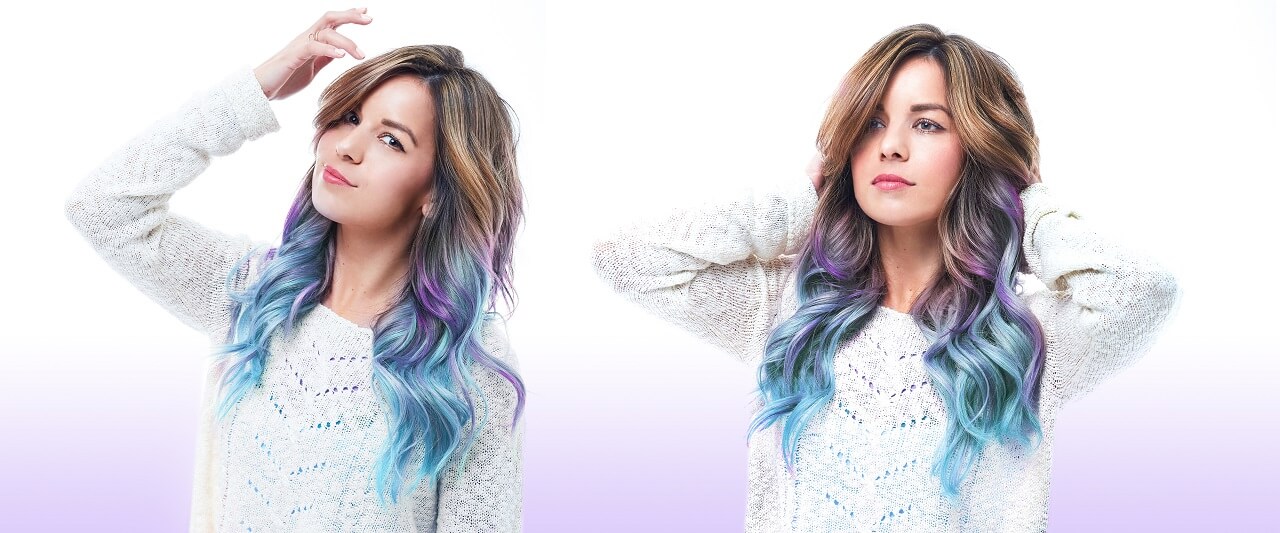 What is Easihair Pro?
You probably have a billion questions, so let me answer them for you.
EasiLengths tape hair extensions are made from 100% Remy human hair, constructed using wafer-thin polyurethane wefted panels, which are applied using medical-grade adhesive tape that is safe and secure. It is available in almost any hair colour in 12″, 16″ and 20″ inch. Best of all? It's reusable!
Long Hair FAQ'S
Can I apply and remove it myself?
No, it's recommended that you have everything done professionally. I had mine done at Style Bar, and that's why it's so natural. The stylist matched my hair colour after she did my highlights, and then she ordered the extensions. I only had them put in a week later, and I'm super grateful I did it this way, because now I can flip my hair back-and-forth confidently.
If you dont have a style bar in your area, dont worry. We have over 250 certified Easihair Pro salons across South Africa. Find an EHP salon in your area here.
But, like, isn't it uncomfortable?
Okay, real talk: The first day of having them in, I was so freaked out. I was hyper-aware of them, and kept panicking that other people could see them too. But I was being a weirdo over nothing, because NOBODY could see it – all they saw was barely long hair. And as far as being uncomfortable goes, yes – the first night was strange. But then by the second night, I was sleeping starfish with my mouth open again.
Can I still wear my hair up when I'm lazy?
Here's how I choose hairstyle:
Will I have to wake up earlier to do it?
Yes?
Then no. It's not happening.
So the first question I asked when getting these extensions was whether I'd be able to wear it in a ponytail or plait when I'm lazy. AND I CAN! Whaduuuuup! Just ask your stylist to place it strategically – my stylist at Style Bar did it so that I can still wear my hair up. Bless her for understanding my laziness!
Where can I get it, and how long does it take to put it in?
Mine was done at the Style Bar at Deville Centre in Durbanville. I'd suggest you contact Easihair Pro directly to find salon stockists in your area. Contact number: 021 511 5868
And it only takes about an hour to apply the extensions, I had a nice cup of coffee and a Twitter stalk session while they did mine.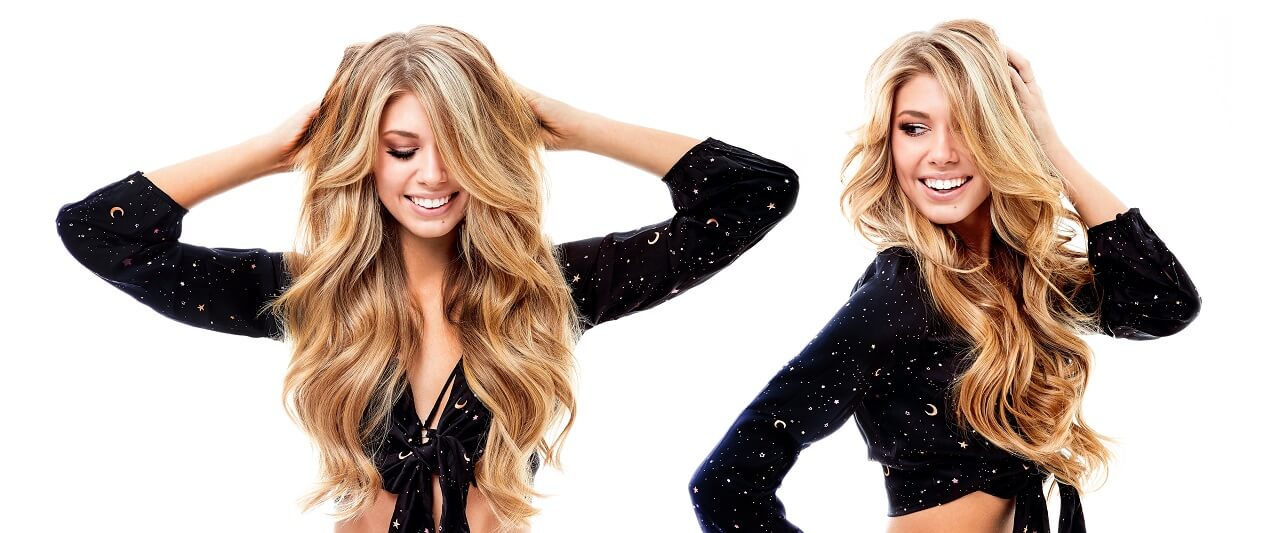 Page through the Digital Easihair Pro Book
Showing you amazing changes that can be made in minutes using our unique tape in hair extensions.
[dflip id="32142"][/dflip]
How do I take care of the extensions once they're in?
– Don't get them wet for at least 48 hours after application
– Always apply the Easy Hair Pro leave-in conditioner from the middle of your hair shaft down – keep it away from your roots
– You will probably flat iron or curl your extensions to help blend them in. Always use moderate heat settings and a heat protecting spray.
– Sleeping with your extensions in pigtails will help preserve the hair quality.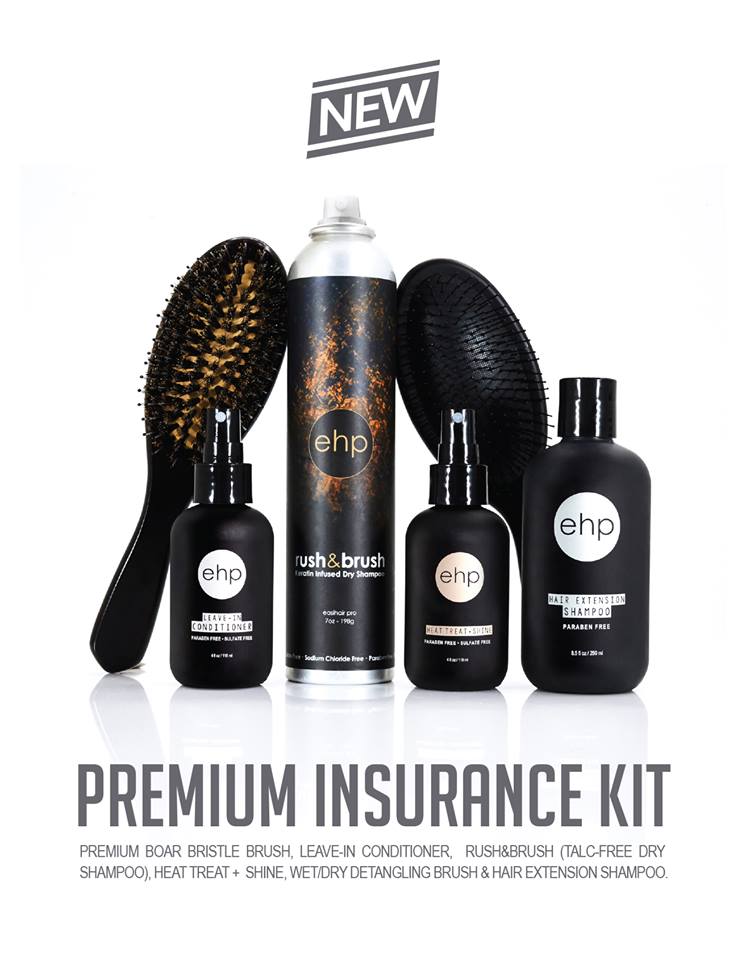 How much do hair extensions cost?
When you buy these extensions, you are buying them for the long term – not just to wear out for a night. They're completely reusable, so your stylist can reapply them every time you go for a hair colour touch-up. Extensions are an investment – you'll have to love and take care of them as such. If you do, you'll have beautifully silky, long hair for a long time!
Join us on our Social Channels
Created to inspire change along with helping you get the very best from your alternative hair.
Whether you have a wig or hair topper, we have you covered.