Inge Palvie started her hair loss journey 7 years ago. She first started wearing hair toppers and then 3 years later progressed to using a full wig. At this stage, she lost all the hair on her head as well as most of her body hair. Inge has Alopecia Totalis, which is an advanced form of Alopecia Areata. She loves experimenting with different styles and different wig colours. She further adds that she never experimented that much with her previous biological hair and is having so much fun doing it. It's been amazing educating other women who need wigs for alopecia.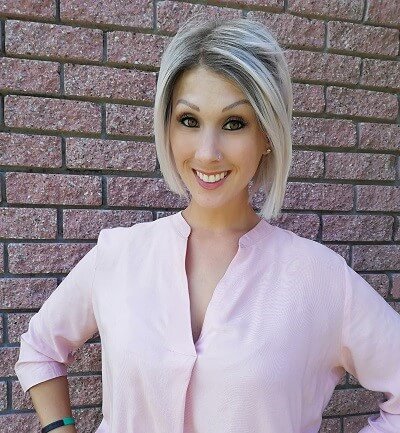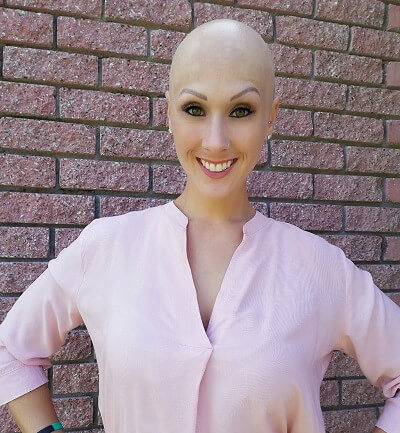 About Inge's Hair Loss
Occupation
Stage of Hair Loss
Type of Hair Loss
Wigs for Alopecia We Used
Style of Wigs Used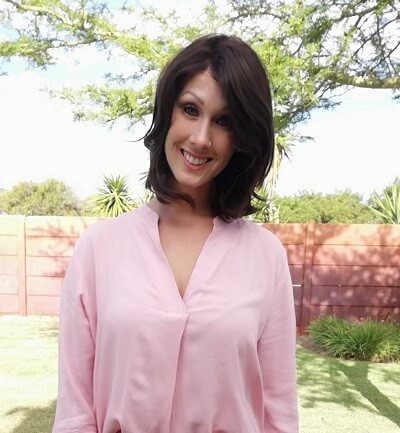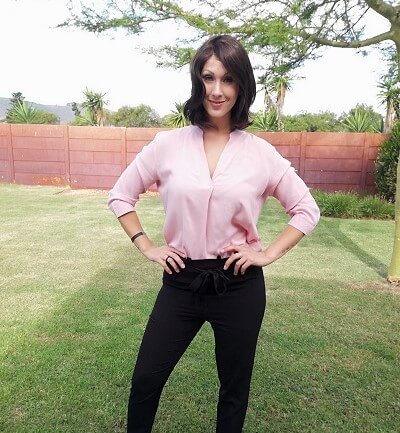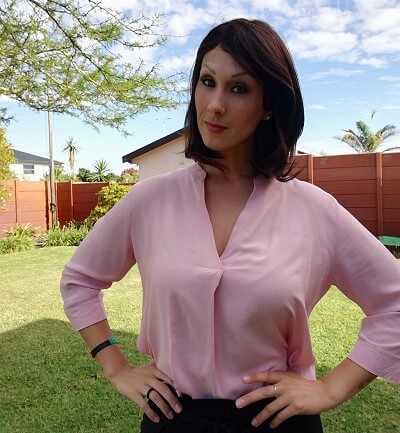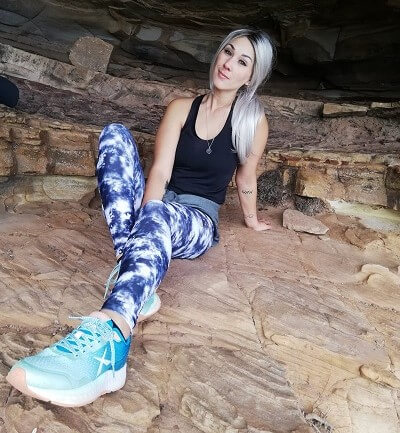 "Wearing wigs makes me feel confident, makes me feel beautiful. I know this will make the same impact in your life as it has mine"
Victoria – Lace Front Wigs for Alopecia
Sleek, modern bob. This lace front wig combines a 100% hand-tied cap with a monofilament top. Allowing each strand of hair to swivel freely just like natural hair would do. Victoria's tresses create an angled bob silhouette that flatters her face and emphasizes the beautiful shape of her head while still retaining a classic feminine style. Suitable for women with alopecia and medical hair loss.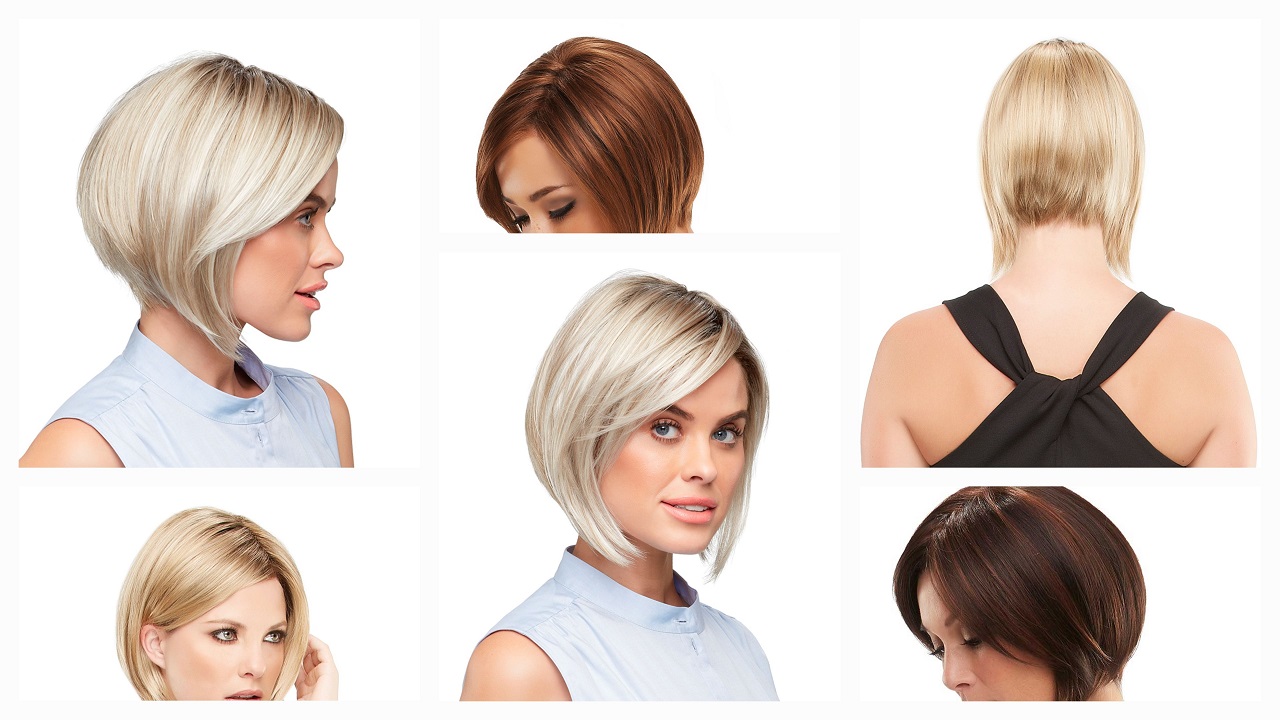 Jon Renau Zara – Designer Wigs for WOMEN WITH Alopecia
Zara has revolutionized the world of lace front wigs. Made with our exclusive SmartLace™ technology that offers a realistic hairline and monofilament top for natural hair growth appearance. The Zara wigs for Alopecia have stylish long layers. Offering you infinity styling options to go along with your new look!
Zara is an innovative design that brings all the benefits synthetic lace-fronts have to offer. Like realism and versatility, thus bringing them to another level by providing luxurious style and quality. With ZARA's exclusive SmartlaceTM features, she allows women everywhere to access not only beautiful wig designs but also infinite possibilities when it comes time for customization or style changes.
NOTE: Zara is now also available in our new smartlace lite collection below.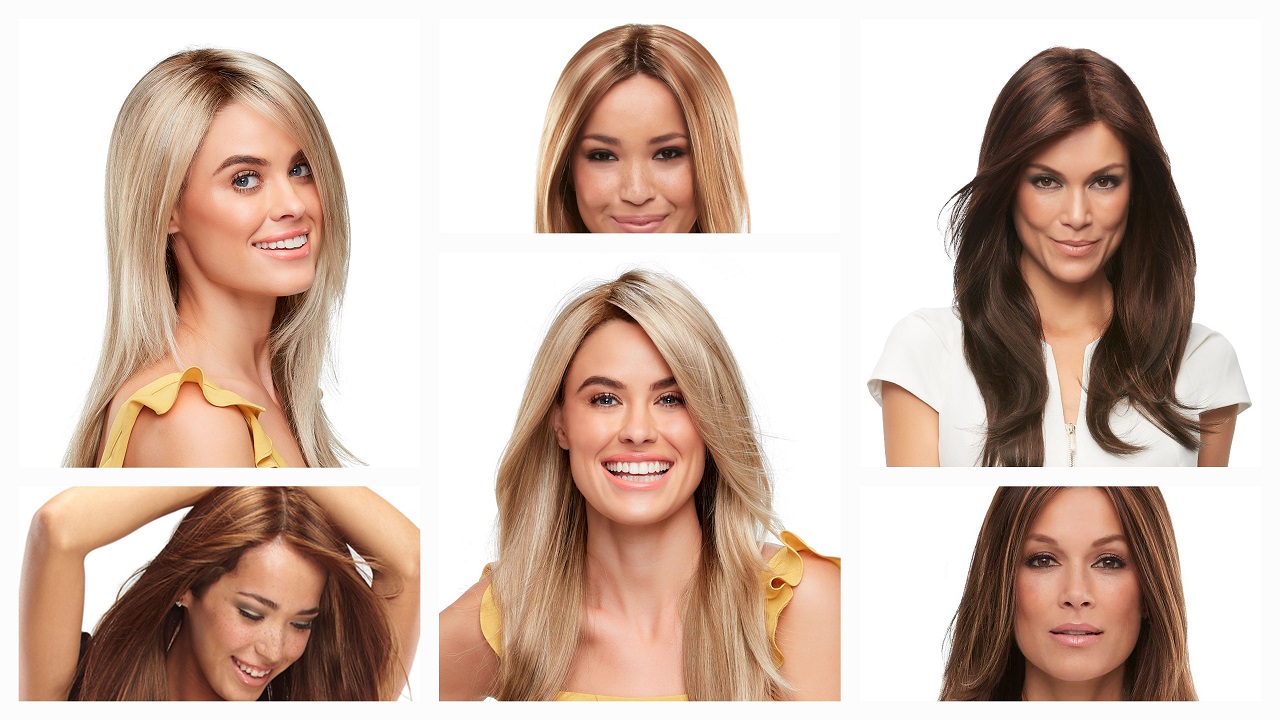 Introducing Our New Smartlace Lite Wig Range
Introducing a new light hair density wig with an ultra-lightweight cap design. Created with an ear-to-ear lace front.
The non-slip silicone nape area ensures the most comfortable fit of any wig. While the polyurethane tabs allow for maximum flexibility. Jon Renau's SmartLace™ just got smarter, more natural-looking, and lighter. Giving you the freedom you deserve without sacrificing comfort or confidence in any situation! Introduce the revolutionary wigs for alopecia areata. The very latest in wig cap technology and design is suitable for women with medical hair loss. Created in 5 of our bestselling styles.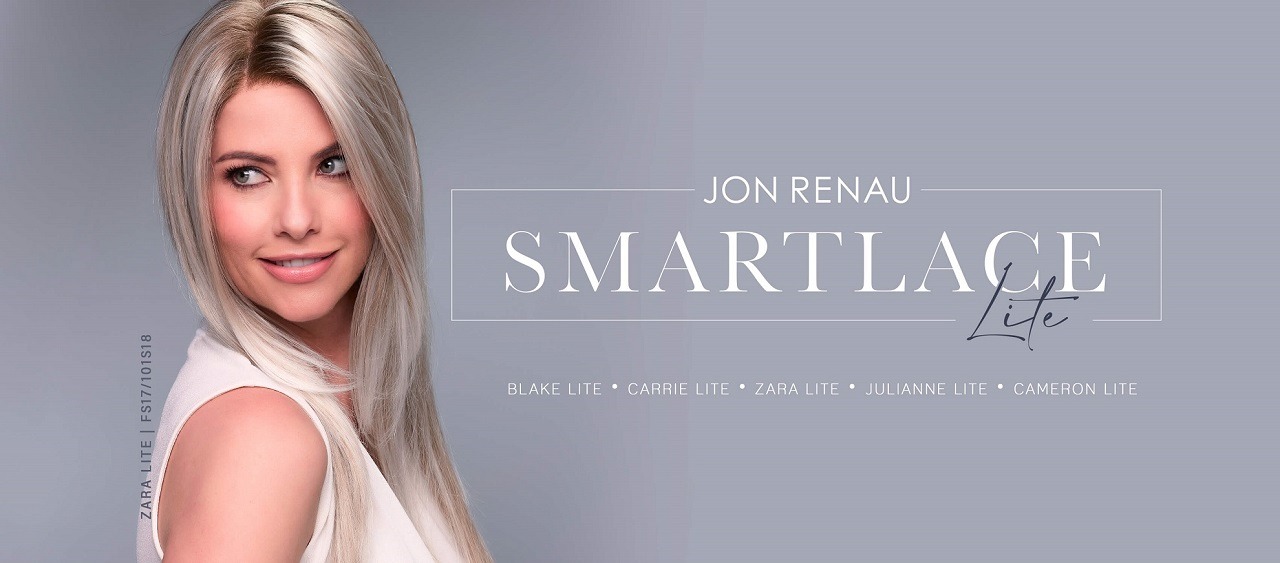 Private and Personalised Hair Topper & Wig Fittings Available at Fascinations Boutique
Hair loss can be a personal matter and for this reason, we have a bespoke wig boutique where you are able to try on various styles in comfort and in our private consultation rooms.
During your consultation, we will go over all aspects of the wig or topper you are enquiring about. From the materials used to make the piece and the cap construction, right through to the colours and lengths that the piece you have chosen comes in. We are confident that we will find the perfect wig or hair topper to suit you and your lifestyle.
Part of the Worldwide Jon Renau Group
Wigs is a partner of the worldwide Jon Renau Group.
We are the only official agents for Jon Renau in South Africa.
Specialist in wigs for women with Alopecia Areata.
Find a local Jon Renau Distributor here.