A Story about Alopecia Areata and Wearing Wigs
Many women living with Alopecia Areata experience hair loss due to various triggers. Wigs are now an easy way for women to look and feel their best. Here are some tips on how you can get a wig that will make you feel confident again!
What is Alopecia Areata?
Alopecia Areata is an autoimmune condition in which the immune system attacks healthy cells in the body, including those found in hair follicles. This leads to patchy or total baldness all over one's scalp. Hair loss can occur anywhere on the head, as well as eyebrows and eyelashes. Unlike other illness, it also tends to run within families.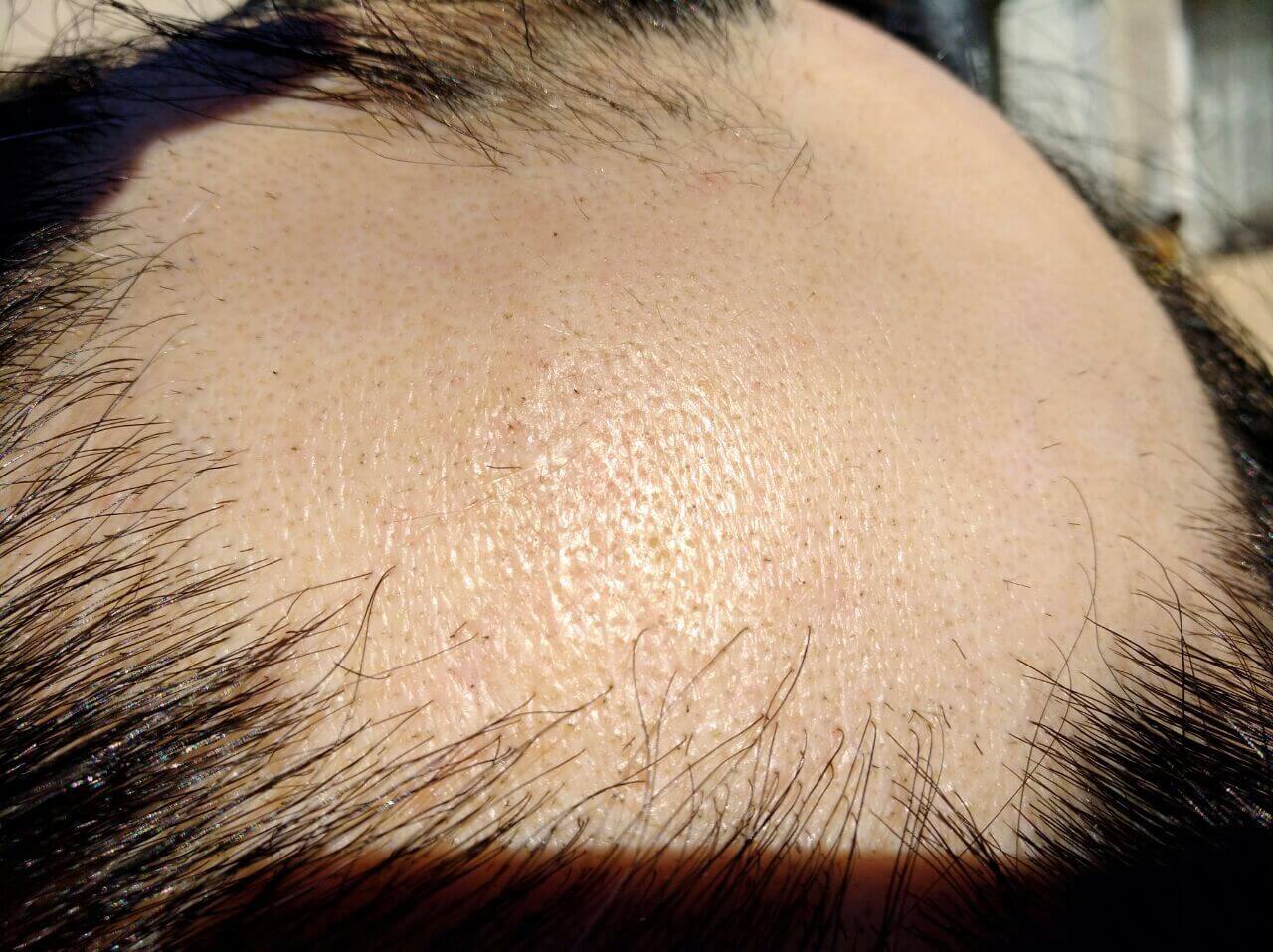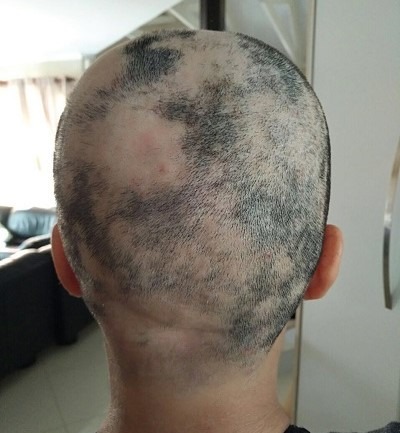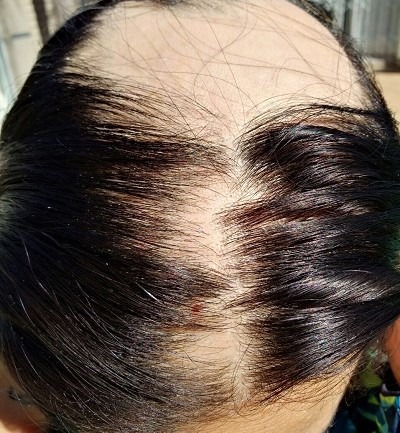 About Kelly's Hair Loss
Occupation
Stage of Hair Loss
Type of Hair Loss
Alopecia Areata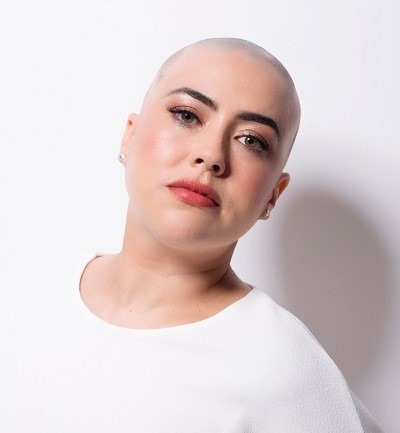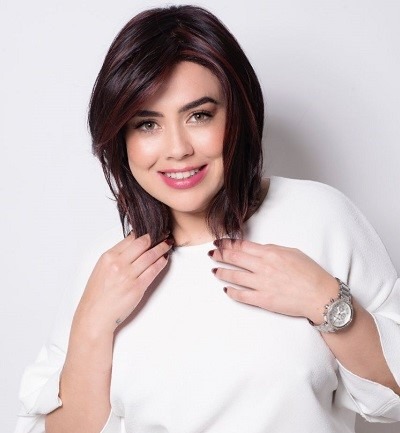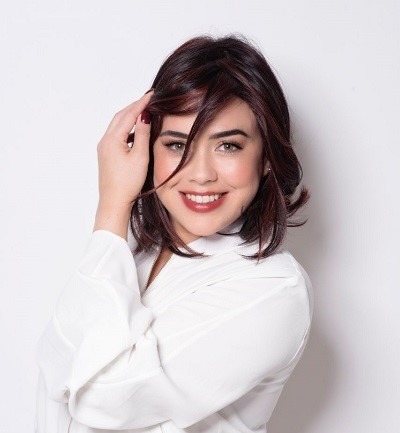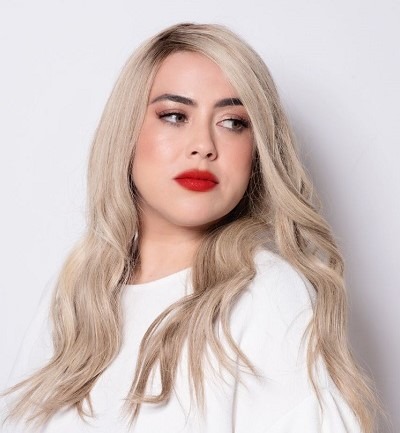 "A person who feels appreciated will always do more than what is expected.
Be the kind of #leader that you would want to follow, take charge!"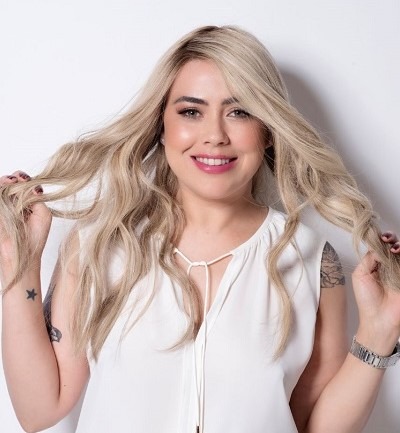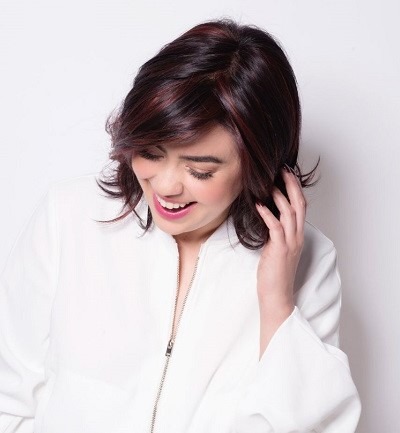 A few Personal Details about Kelly's Hair Loss
What is Alopecia Areata?
Alopecia Areata pronounced (al-o-PEE-sha, air-ee-AH-tah) is thought to be an auto-immune skin condition that causes hair loss.
It is a chronic condition where people can have "relapses" of hair loss (when the symptoms return then go away and come back again) at different points in their life.
1. When did you first begin to notice that you were losing your hair due to Alopecia?
6 years ago I developed a coin-size patch, on the top of my head, I first noticed it in the shower.
Little did I know that it would spread all over my head in a space of a few months.
2. What was your reaction to being diagnosed with alopecia – is there anything you wish you knew about it from the onset?
I was confused, I thought the worst. I had no idea what Alopecia Areata was and how it was caused.
I didn't realize what it meant to me and my identity until I started losing it in handfuls, which forced me to rethink the way I moved in the world.
3. Tell us about the stages of hair loss you experienced.
The first time I felt the patch was in the shower while I was washing my hair. I must admit that I did believe that my hair would grow back sooner rather than later. Within a few months, my hair was shedding out of control. I'd wake up in the morning with a pillow full of hair, it was spreading so fast and it was extremely heartbreaking. As a female, we wear our hair with pride, and to lose it this way took an extreme turn on my mental health and self-esteem.
Dermatologists
I saw a few dermatologists that recommended cortisone creams, homoeopathic medication, and lastly the cortisone injection methods which was not something I was going to put myself through ( they would have to inject 20 needles into my scalp to help stimulate my hair follicles). I've chatted to a few Alopecian warriors and they told me how painful the needles are and it's not 100% guaranteed that it will grow back. I went in search of getting the deeper meaning of Alopecia, what causes it and finding ways in which to help myself.
My Daily Routine for my Alopecia Areata
My daily routine became doctor visits, tediously applying creams and foams to each spot nightly and every morning, constantly checking my scalp for baby bald spots, and making sure my hair never shifted enough to reveal a spot to someone else. I tried acupuncture, different kinds of oils, supplements, and spices. I feared the wind, my pillowcase in the morning, dating and washing my hair. I grew jealous of my friends who didn't have to deal with it and could tie their hair up without worry. It was draining and time-consuming. As the spots grew, so did my anxiety.
"Why me?" I constantly asked.
The mental side of dealing with Alopecia Areata was the worst stage. Every morning I stressed over how to hide my patches, I would always have many clips in my hair trying to keep my hair from exposing my bald patches. On a windy day, Id grab my hair and hold onto it tightly and rather allow my dress to blow up instead!
When I finally gained some sort of courage, I decided to shave off the last of the patches, and up until I had finally did that, did I finally feel what acceptance felt like.
I was not alone
I had no idea that so many people across the world were suffering from this hair loss disease.
As weird as it sounds, I felt like I found a whole new family of mine because I was able to connect with them.
I became a vegetarian, I meditate, and I've learned ways in which to relieve my stress and find more time for myself.
Your happiness is important to be able to deal with Alopecia, once I had this in place I grew my confidence again from scratch.
4. What were some of your greatest concerns you had when you were diagnosed with alopecia?
I thought I was extremely sick, I thought that my hair would never grow back again. I thought that I wouldn't ever feel attractive again. Alopecia is a traumatic disease that warrants treatment addressing the emotional aspect of hair loss, as well as the hair loss itself. I was stressed that I'd never be able to handle the staring, the judgment.
5. What tools have you used to overcome the challenges that come with hair loss?
I started practising meditation, the power of breathing really helped with my anxiety. Meditation helped me with
training my attention and awareness, and achieve a mentally clear and emotionally calm and stable state.
I illuminated meat from my diet and became a vegetarian. I also started running A LOT. I need to help my mind, in order to help deal with what was happening to my body. Learning ways to relieve my stress really became my main focus.
6. What made you decide to speak out about your journey with alopecia?
I wanted other people to realize that there was another woman suffering in silence too and that it was okay to talk about it and get the help they needed. I feel as if I'm telling myself again and again who I am, and what I stand for, and the story I keep telling is that there is strength in brokenness, strength in vulnerability, and beauty in everything that has happened to me.
7. Has being in the public eye, as a member of the media, helped or hindered you in your personal growth as you conquer the challenges that come with having alopecia?
It was daunting in the beginning when I spoke openly about it, afraid of being judged or misjudged, but I felt that the more I spoke about it the more people were intrigued by my personal story. Therefore, the more I was able to help others while gaining the strength to help myself. Finally, I would like to keep spreading my story as a member of the media, Alopecia is serious and anyone can get it. It's important to know how to prevent it.
8. Now that you are more aware of how many women are suffering from varying stages of hair loss, is there something you would like to tell them, that you had wished someone could have told you?
You are not dying, Alopecia is an autoimmune disease. Illuminate anything from your life that is stressful and not making you happy. Change your diet, our bodies are not designed to eat so many processed, non-organic foods. Drink lots of water and exercise. I was fortunate enough to be exposed to meditation and the breathing techniques that come with it. But more importantly, learn to really LOVE YOURSELF, be your own happiness, and just live well…
9. Do women in South Africa know where to go to find a solution for their hair loss?
I feel that women don't really know where to find help, I was one of them. I don't believe that strong medications are the solution. It may have worked for some, but has definitely not worked for many others. It begins with your gut and mental state, start there and you're headed in the right direction, things will slowly start to fall into place.
10. Did you ever think that you would wear a wig?
No, I never thought that I would wear a wig and I'm not sure why more people don't wear wigs, I love playing dress-up! I had no idea how comfortable it would be on my scalp and natural the hair would feel. Even though I do feel confident and brave now with my bald head. Wearing my wig gives me the 'fun dress-up' factor to play with, and it's so much fun! It's given me a new feeling of confidence, a new feeling of happiness and the opportunity to speak up about wearing wigs is 100% normal.
If you are a man or woman with Alopecia – Please feel free to Reach out to me personally
And lastly…..On Instagram, I get about 15 DM's every day from other people with alopecia who tell me how brave and strong I am. However the truth is I felt terrified, my confidence was totally stripped from me and I started to feel less of myself because of alopecia. I victimized myself by thinking that this was such a horrible thing that happened to me.
I HAVE GAINED SO MUCH CONFIDENCE
Looking back I'm glad I lost my hair because I gained so much confidence that I've never had before! Not only have a gained confidence but I learned to genuinely love myself for who I am and not what I look like! The best part of this journey is the fact that I get to be an advocate and helping others through their journey and encourage them to love themselves unconditionally! I am so grateful that God chose me! Since life is stressful and unpredictable, I don't know whether my hair will ever fully grow back again. But one thing I do know is, that I won't stop living and chasing after what I want.
Listen to Kelly talk about her Alopecia Areata
Kelly talks to Sarah Jane Kind on Cape Talk about her hair loss due to Alopecia Areata.
If you are undergoing an alopecia areata treatment, it's a great listen so that you don't feel alone.
Women with alopecia areata, we have the perfect wig for you!
We know that living with alopecia can be difficult and frustrating. That's why we work hard to make sure our wigs are comfortable and easy to wear. Our synthetic hair wigs come in a variety of colours and styles so you can find one that suits your personality best. And if you need help finding the right style, just ask us!
You deserve a wig that will make you feel confident again. Not something that will remind you of what's missing from your head every time it moves. Let us help get back some of your confidence today by providing an affordable solution to every woman who wants their hair back without breaking the bank.
Shop now on our wigs website or call us at (021) 511 5868 to order one today!
Blake Lace Front Human Hair Wig
Freshen up your look with the most versatile human hair lace front wig. Hand-tied with 100% Remy strands of silky, soft human hair. Tied to a stretch cap that can be shaped into any style imaginable. The Blake by Jon Renau is available in average and petite sizes for all heads from small to large!
Smartlace Human Hair Wigs For Women With Alopecia
The complete range of Jon Renau's Smartlace Human Hair Wigs.
Created with our patented Smartlace Technology.
These amazing hairpieces offer women the flexibility to change the parting as desired.
Therefore creating a completely unique look according to your exact requirements.
Human hair wigs can be heat styled to create whatever look you are after.
Should you require assistance, please get in touch with our hair team.
Virtual and Private Consultation for Women with Alopecia Areata.
That's why we have created a private Wig Boutique where you are able to try on various styles in private.
You are able to try on various styles in a wide variety of colours till we find the perfect match for you.
If you wish, we can also do this virtually and it's done over skype, zoom, and or Teams, whatever suits you best.
Get in touch to book your wig appointment & fitting in our private wig boutique.
Part of the Jon Renau Group
Wigs is a partner of the worldwide Jon Renau Group.
Therefore, the only official agents for Jon Renau in South Africa.
Find a Jon Renau Wig Distributor in your area.

Social Pages for Women with Alopecia Areata
As you enjoyed reading this article we know you will love our social pages.
Updated to include new style releases along with tips and tricks to get the most out of your alternative hair.