The Best Easihair Pro Care Advice Ever!
When getting your human hair tape in extensions applied we strongly recommend reading our easihair pro care advice below.
This will give your human hair extensions longevity and bring out the very best in your easihair pro hair extensions.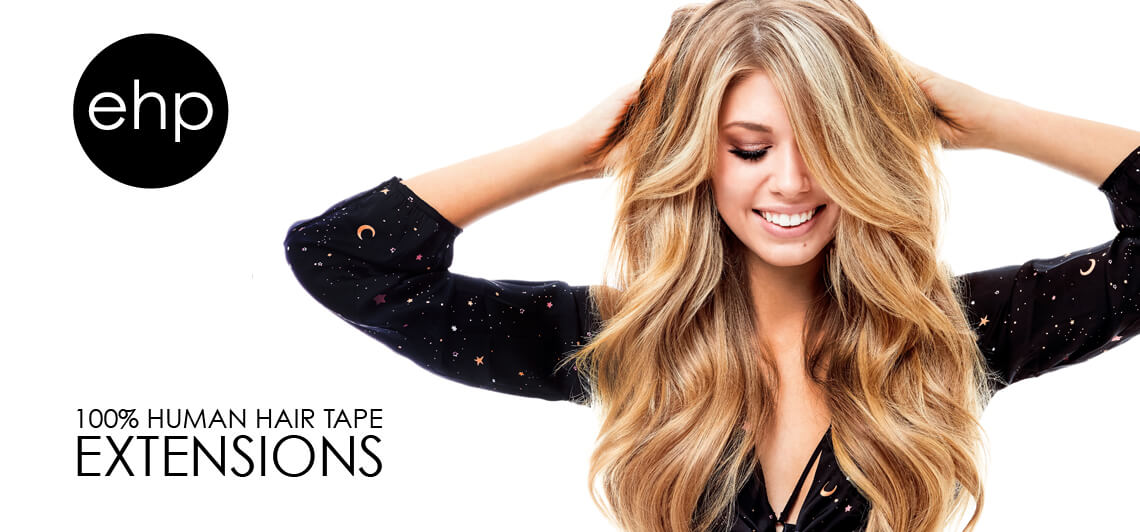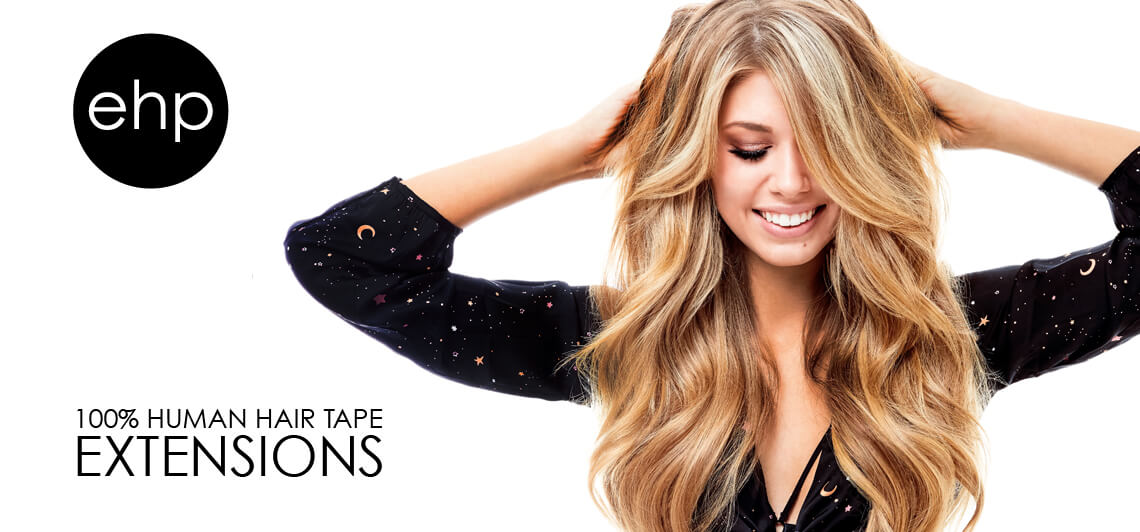 Before you apply easihair pro extensions
The salon needs to clarify your hair twice before the application process can begin.
Done to remove residue from your existing hair, like oils and dirt.
And therefore the tape in extensions will adhere to your hair perfectly and for longer.
Do not use any conditioner or styling products in your hair before the application process. As your hair needs to be squeaky clean.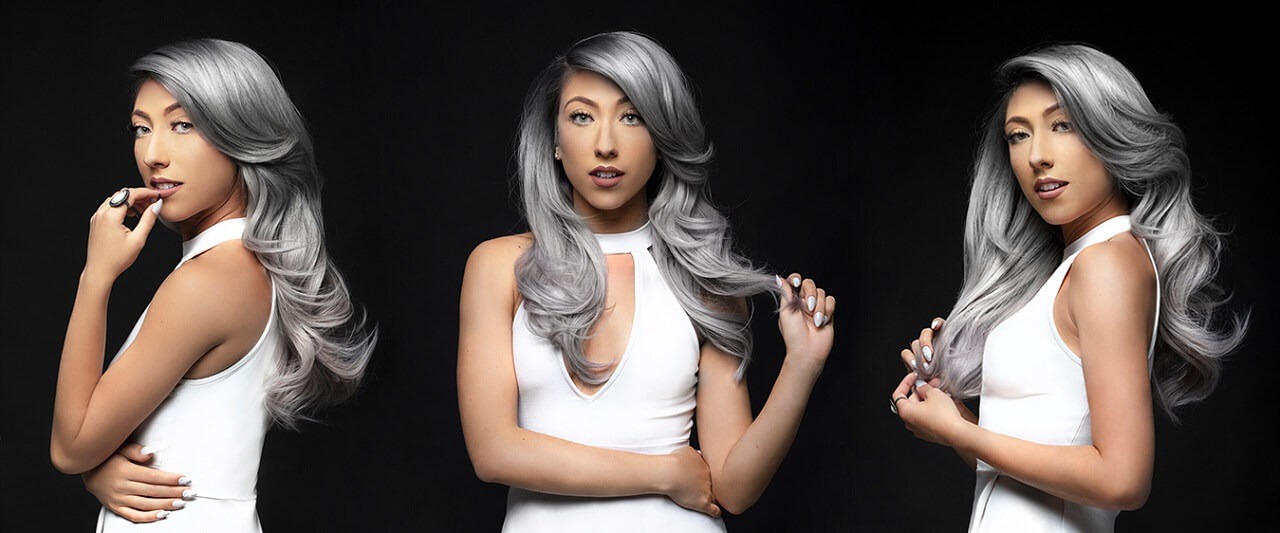 Shampoo and washing your hair afterwards
Do not wash your hair for 48 hours (two days) after easihair pro extensions have been applied.
This gives the tape in extensions enough time to "cure"
(This also includes sweating while doing a workout)
So hold off any workouts for a while
Do not wash with shampoos that contain oils or silicones.
Using the right Easihair Pro Care Products will ensure your extensions last and remain looking amazing.
When you do apply shampoo to your hair make sure you do so in an even and downward motion.
Please be aware that our bodies feed our natural hair.
Waiting too long to wash your hair will result in slippage from your body's natural oil production on your existing hair.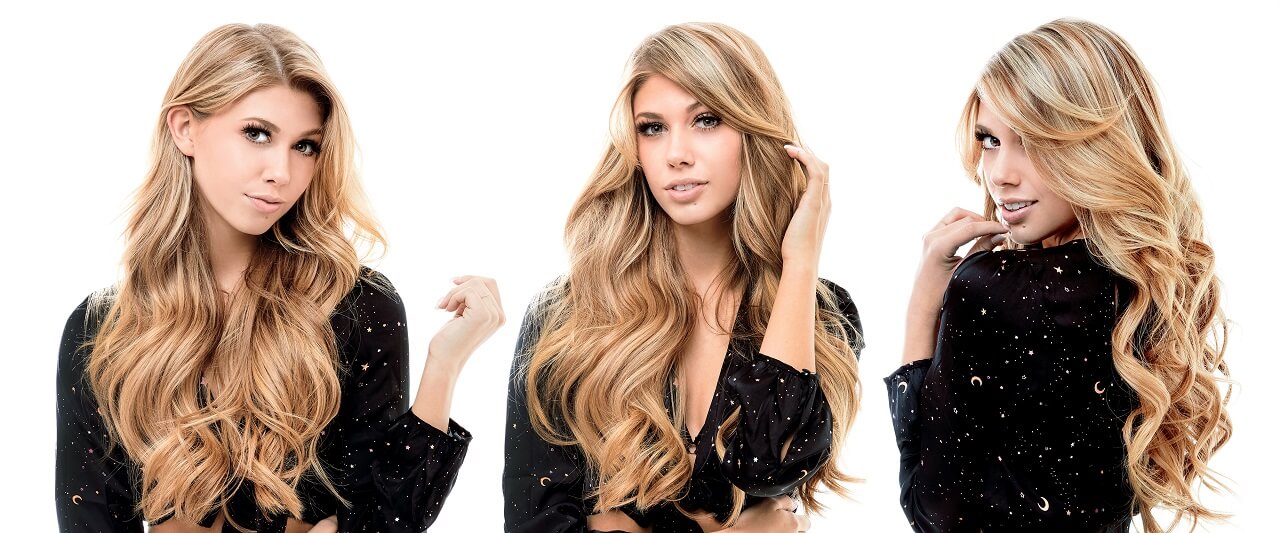 Conditioning Easihair Pro Hair Extensions
Do not use hair conditioners, oils, and or hair treatments on the easihair Pro Tapes
Please keep all these away from the panels to ensure they stay on for longer.
Conditioners, Oils and other hair treatments may be applied to the Mid Shaft and Lower Ponytail downwards.
You may use oil for additional moisture but from the Mid-length of your hair and towards the ends.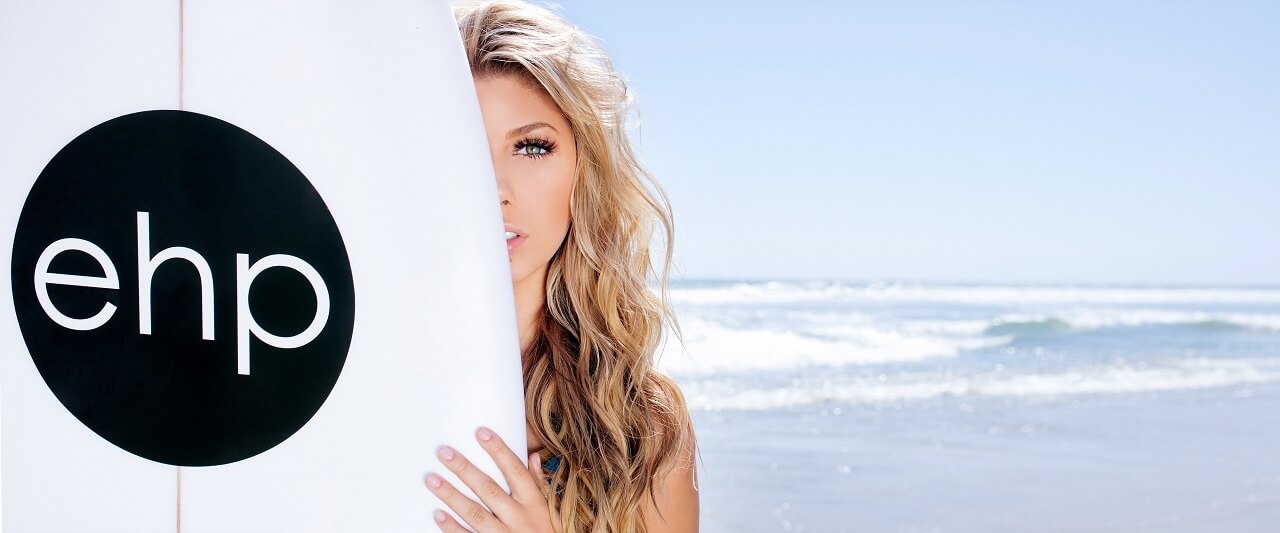 Easihair Pro Care Products For Human Hair Extensions
We have created a range of specially formulated hair care products that are perfectly suited for Easihair Pro Tape in Human Hair Extensions. These products have been tried and tested and are the only care products we recommend you use.
Please click on the below to be purchase EHP Care Products.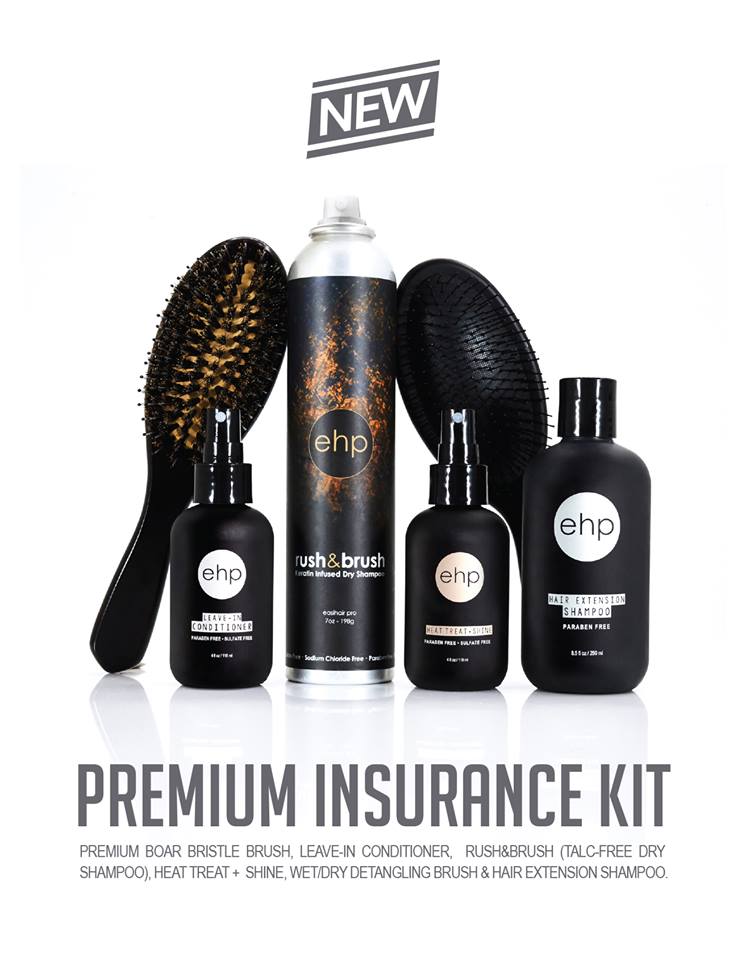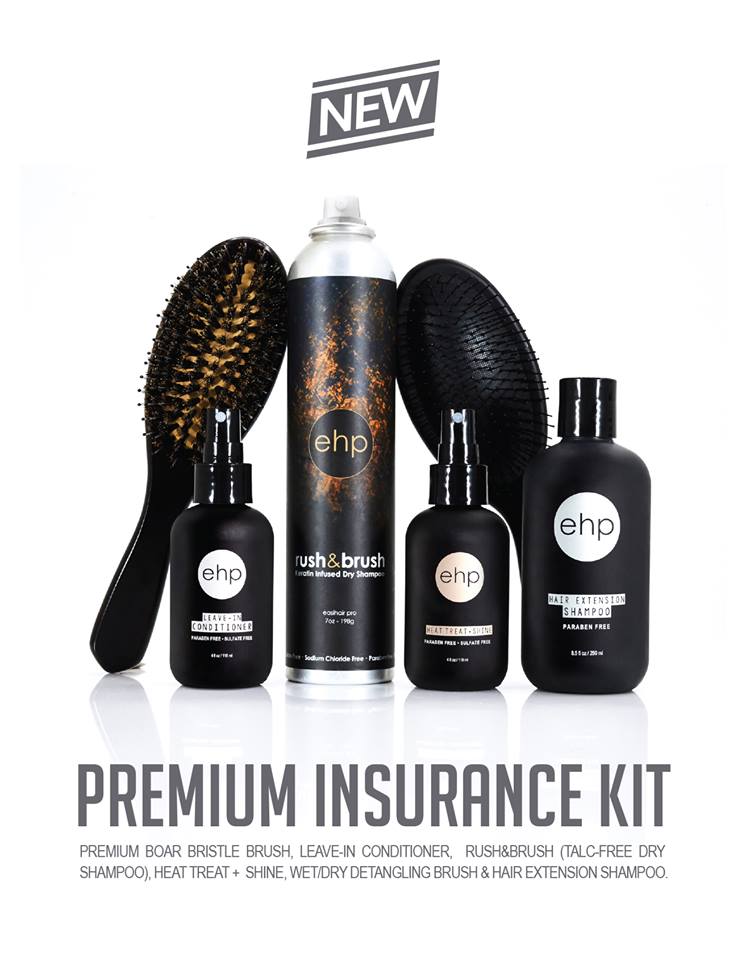 Blow Drying, Flat Ironing, and Heat Curling Hair Extensions
Blow drying your hair will smooth out the cuticles.
Always dry your panels. You can leave your hair to dry naturally but you must dry the tape in extension panels that have been applied to your natural hair. This is done to make sure the tapes bond together for longer. If you have fine or thin hair we recommend that you dry your hair completely. This is done because the additional weight from wet hair can result in damage.
Using Heat on your Hair Extensions
Use a moderate heat setting and at the same time use a thermal protection spray when blow-drying, flat ironing, or curling your EHP extensions.
Too much heat can damage your hair extensions and cause fading and therefore making your extensions appear dry.
Be sure that you are pressing your extension panels together when you are blow-drying. This will reaffirm the bond each time you dry your hair.
If you have any questions please reach out to our Easihair Pro Experts.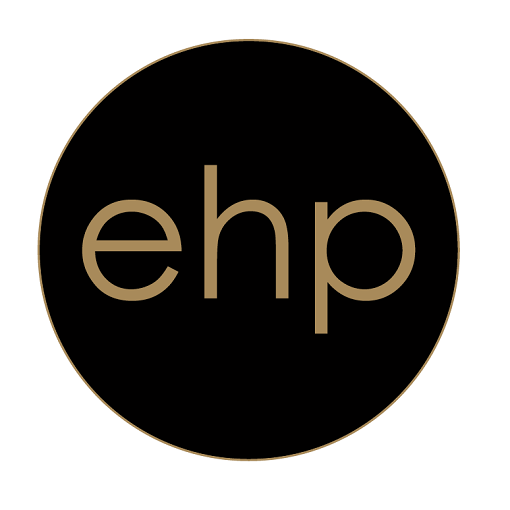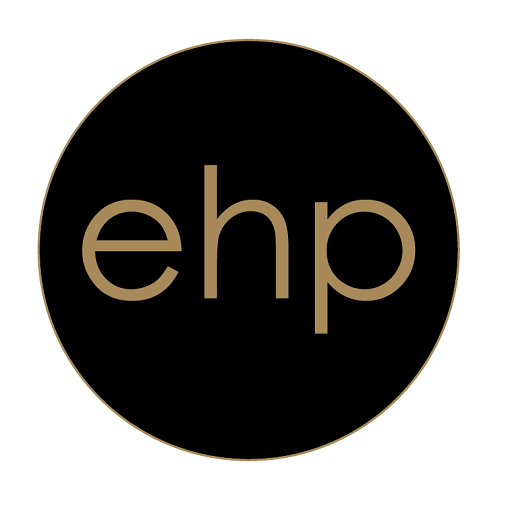 Brushing and Tangling your Hair Extensions
Brush, brush and brush again. brushing your hair is very important.
This is very important will prevent and rid your hair of tangles while keeping your hair looking and feeling beautiful.
Brushing while your hair is wet
When your hair is wet hold the panels and remove any tangles by working from the ends upwards.
Winter months are especially important for daily brushing to remove tangles.
Tangles are caused by the extra friction of wearing jackets and scarves during the winter months.
So brush more frequently during winter.
Digital Hair Extension Book
Showing you styles that can be created in minutes, so get that look you've always wanted with Easihair Pro.
[dflip id="32142"][/dflip]
Use a Silk Pillowcase When Sleeping
Now, who doesn't love sleeping on silk? There is even more reason to now.
Sleeping on a silk pillowcase feels awesome but at the same time helps to prevent your hair extension from tangling.
Just another easihair pro car tip to get the most out of your hair.
For even more care, put your hair in pigtails and sleep this way to prevent tangles even further
Can I swim with Easihair Pro Extensions?
Yes, you can swim with easihair Pro Extension, but do the following first!
Seawater and swimming pools are not very hair-friendly.
When using a pool or swimming in the ocean, apply our Easihair Pro leave-in conditioner.
We further suggest that after swimming you rinse your hair thoroughly.


Can I Colour Easihair Pro Extensions?
Yes, indeed you can. We recommend using a semi or demi-permanent colour.
However, do not use permanent hair dyes on your hair extensions.
Also do not lift or make the existing colour lighter.
You can touch up your roots with your hair extensions. However, make sure the colour does not get pulled through your hair or touch the panels.
We suggest removing your panels when doing a colour touch-up on your roots. Thereafter, reapply the panels to your hair.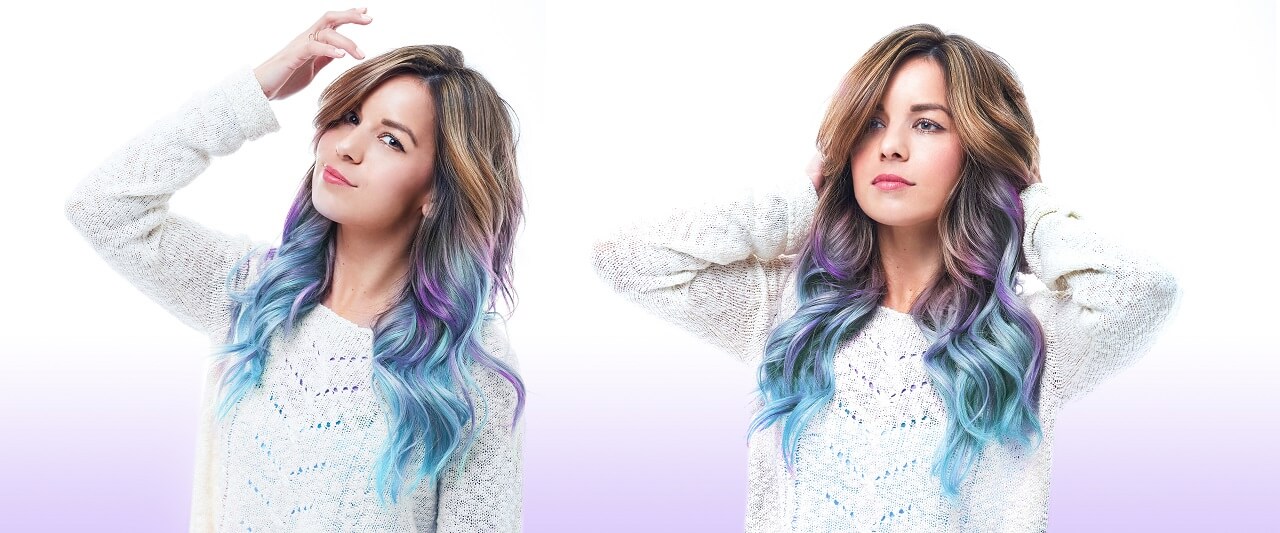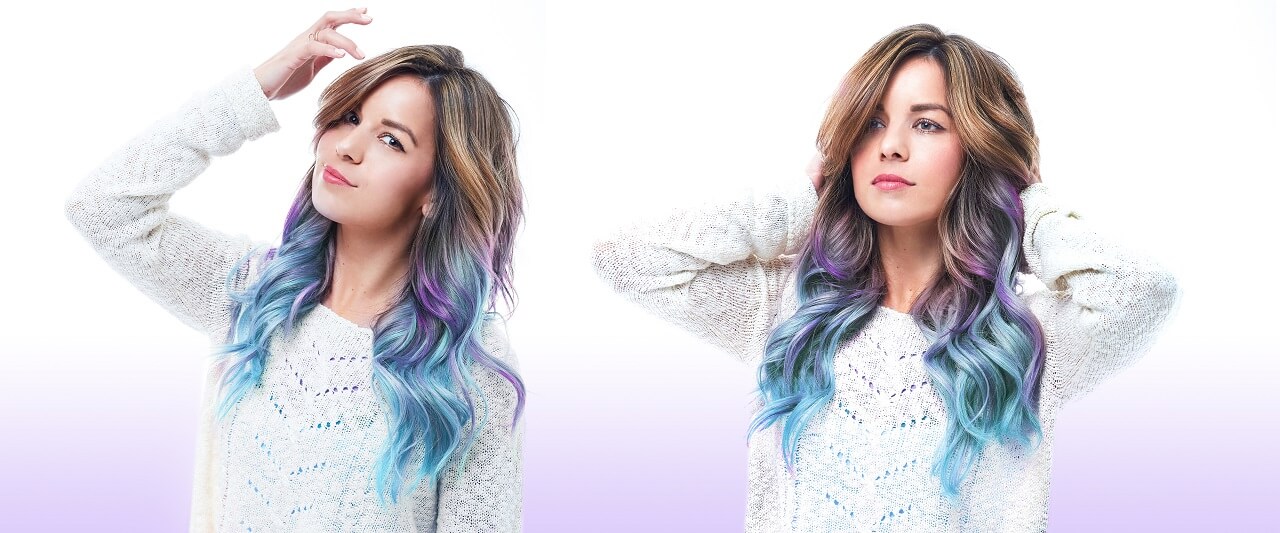 What can I expect throughout the Re-Application process?
Wash your hair with your hair extension before you go into the salon for your removal.
This will save you time and money.
Your Easihair Pro certified stylist with remove and clean your extensions.
Further Easihair Pro Care Tips and Tricks
Leave some extra time for styling until you become accustomed to working with the extra length and volume easihair pro creates on your head.
For longevity, push your tapes together while watching tv.
Prebook your extension follow-up appointment no later than 5 – 6 weeks after the initial application.
Easihair Pro Care – SSS – Stop – Snap and Send.
In the event you experience any challenges, please
Stop, access the situation
Snap a picture or video
Send this through to your salon or to us
They or we will be able to get back to you shortly with a solution.
Looking for a way to make your hair look fuller and thicker?
Easihair Pro is the perfect solution. Our human hair extensions are made from 100% cuticle intact Remy human hair, which means they're soft and silky with no tangles or knots. They come in a variety of lengths, colours, and styles so you can find one that's perfect for you!
It doesn't matter if you want long locks or short ones. We have something for everyone! It's never been easier to get gorgeous-looking hair. Plus they last up to six months with proper care! So what are you waiting for? Get yours today!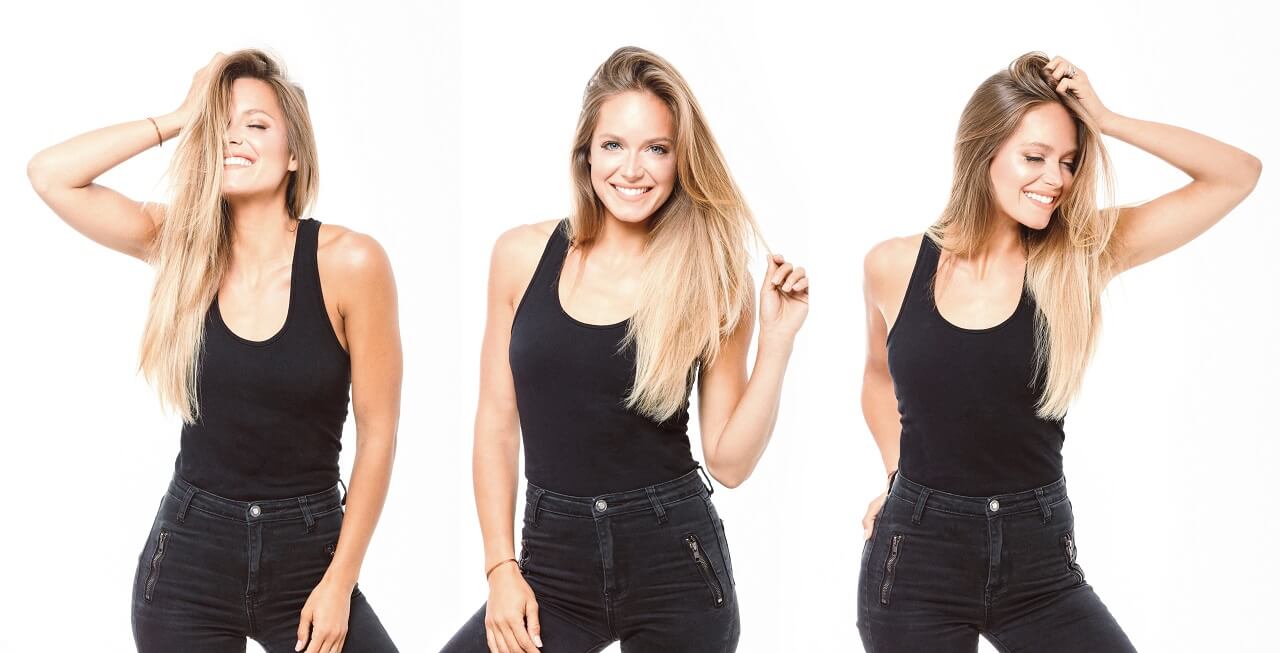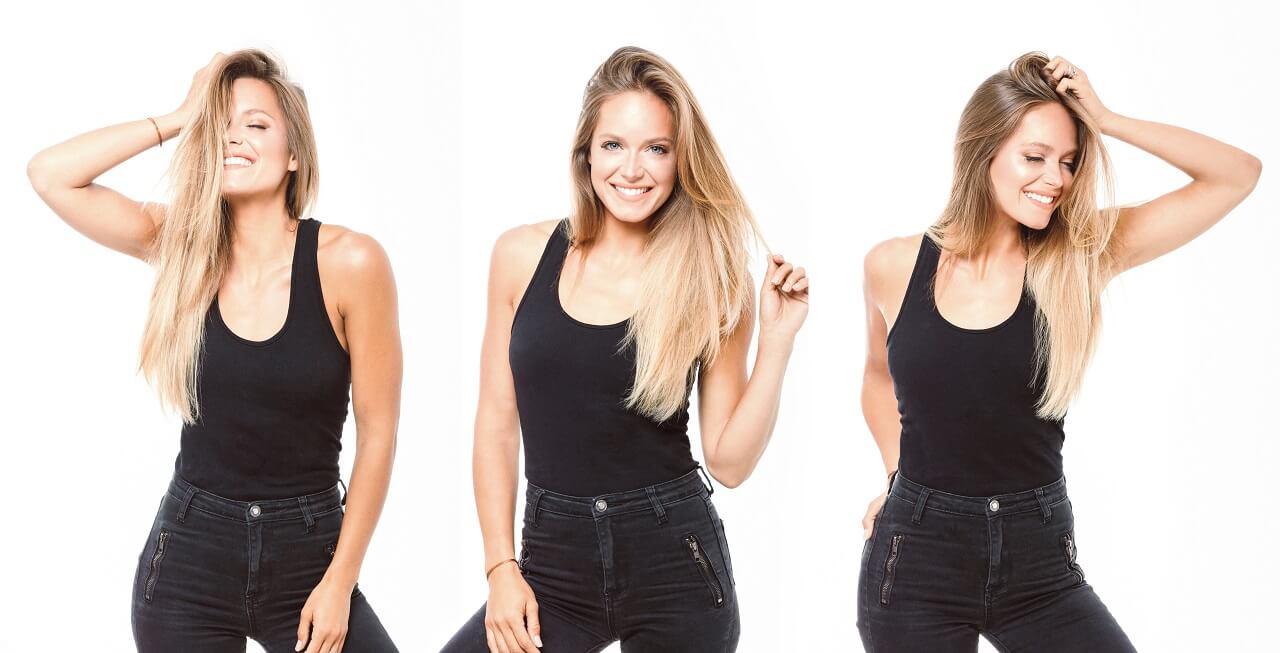 EHP Social Media Channels
If your enjoyed reading the above then we know you will love us on social media.
Updated daily to give you the best inspiration to change your hair.