Are you struggling to find the answer to your hair loss problem? Does your lifeless and thin hair make dressing up seem like a burden? Have expensive hair treatments put a hole in your wallet? Well, you are not alone.
For many women, their hair is their strength. It's what gives them the confidence to achieve their goals and stand firm on their ground. Feeling confident on the outside gives confidence on the inside.
It's what every girl desires from the moment she watches Rapunzel!
Therefore, if you have hair loss caused by alopecia or illness, then our Synthetic Lace Front Wigs are the perfect hair replacement solution for you.

Struggling with your thinning hair and hair loss
But, if you have struggled to or are struggling to get the hair of your dreams, know that there is a quick and effective way to solve your worries without spending a lot. Bring back the gleam in your hair and try out Wigs! You won't regret it!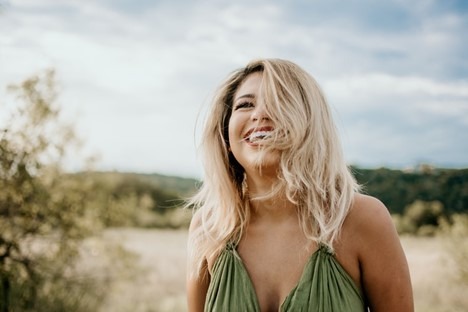 Here's What Makes Our Synthetic Lace Front Wigs Different from the Rest
They're created by Jon Renau Hair Loss Experts – the pioneers in the industry
They imitate a natural-looking hairline – the lace front sits perfectly along your forehead
Our wigs are undetectable – watch it compliment your natural hair and get amazed
They're soft and lightweight – you won't even know you have them on!
Synthetic Wigs by Jon Renau For Women with Hair Loss
Smartlace is a patented lace front wig cap design created by Jon Renau.
Imagine the freedom you'll feel when your hair won't tangle, and every day is a perfect one. A lace front wig with an illusion that looks natural while still being durable enough. You can never tell if someone's wearing a wig or not with these high-quality laces!
Our Synthetic Lace Front Wigs are made out of premium quality man-made fibres. So they stay looking just like new even after months' worth of use as well as being able to withstand harsh weather conditions without losing their shape over time. Our designs have style memory, in other words. Even after washing the style, curl, and shape of your hairpiece will remain in shape.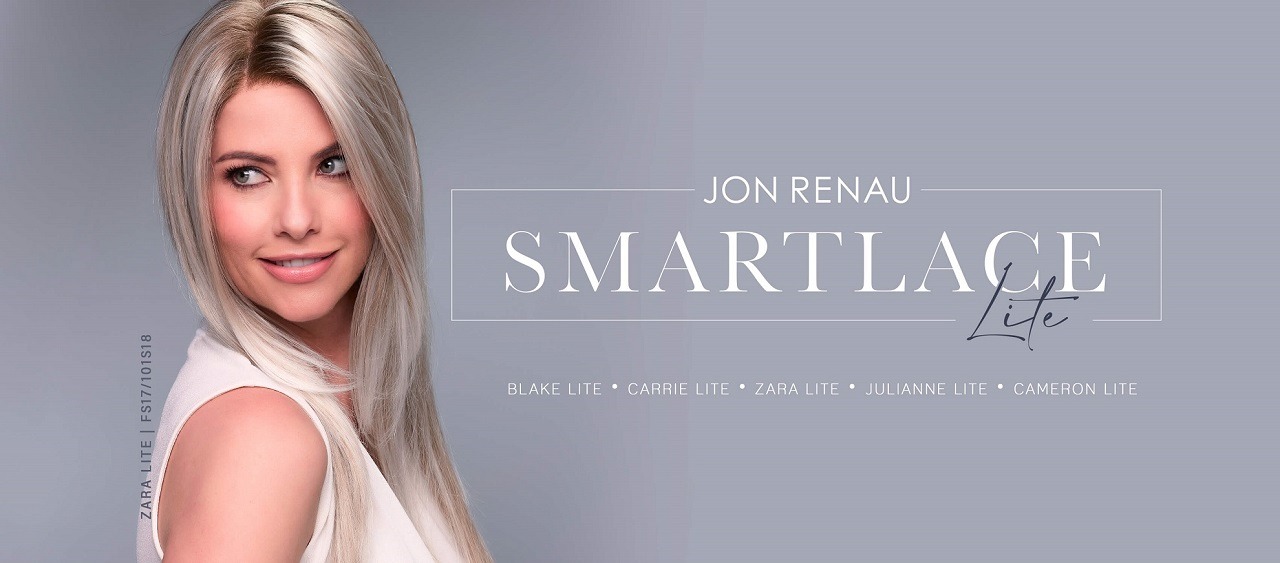 Smartlace Lite – The Latest Lace Front Wig Technology
SmartLace™ Lite is the perfect solution for women who want a light hair density wig that looks and feels like their own natural hair. SmartLace's ultra-lightweight cap design makes it easy to put on, while non-slip silicone nape ensures an even more snug fit.
For added convenience, polyurethane ear tabs allow you to have the utmost control over how tight they wear the wig!
Introducing Jon Renau's newest collection of lightweight wigs.
Our new line of SmartLACE™ lite hair pieces have been created with all-day comfort in mind.
Our innovative lace front gives this unit its unique versatility.
View the Jon Renau Smartlace Lite Wigs Available to women with hair loss
When you wear a (Smartlace) synthetic lace front wig.
It feels like it was made for the shape of your head.
The finely woven lace conforms to every curve and detail on your scalp as if its been customized just for each person's unique features.
This is what sets these wigs apart from any ordinary synthetic lace frontal wigs on the market today.
Private Wig Boutique For Women with Hair Loss
We know any hair loss due to alopecia or illness can be traumatic, we, therefore, offer private fittings with our wig specialists at our wig boutique.
You can either book to come in and speak to a consultant or we can offer you this consultation virtually.
Click on the image to schedule a private fitting with us.
Join Our Social Media Channels
We know you enjoyed this article, feel free to follow our social pages for further inspiration.
Part of the Worldwide Jon Renau Group
We are the only official agents for Jon Renau in South Africa.
With over 500 agents nationwide we have a stockist near you.
Find Stockists of Jon Renau Wigs in your area here.