It should be noted, Human hair wigs are a commodity. They are subject to the laws of supply and demand. Therefore, the pricing is based on the origin, final processing and quality. Also, Hair length is a major factor in the end cost. Without a doubt, the longer the length, the higher the price of the hair per ounce. Subsequently, all these points separately determine the final cost. However, each element plays an important role in alternative human hair options and pricing. Our exciting range of 100% Human Hair Wigs will offer you styling options you have never seen before on a wig. For the most incredible human hair wigs in cape town, you have come to the right place.
If you're looking for the finest human hair wigs, then look no further.
Jon Renau non remy and remy human hair wigs are the finest available. Our delicate method of processing human hair ensures each wig has a constant soft, beautiful healthy look. The result is a luxurious feel that looks natural and feels great all day long. You can even sleep in it without worry!
We offer over 125 shades to choose from so you can find your perfect match with ease. And because we use only 100% Remy Human Hair, our wigs will last longer than ever before – up to six months or more depending on how often they are worn and cared for properly. This means less time worrying about your new purchase and more time enjoying it! That's why we guarantee our products against defects in materials or workmanship under normal wear for one year after purchase date when purchased through an authorized retailer such as ourselves. So what are you waiting for? Shop now while supplies last!
• MOST NATURAL LOOK + FEEL
• UNLIMITED STYLING OPTIONS
• COOLER THAN SYNTHETIC FIBERS
• LASTS THE LONGEST OF ALL FIBERS
• INVESTMENT
• REACTS TO THE ENVIRONMENT
• REQUIRES SPECIFIC CARE PRODUCTS
STRUCTURE OF HUMAN HAIR
The structure of human hair consists of three layers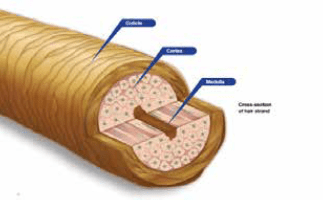 MEDULLA innermost layer of the hair that has no effect or function to the hair
CORTEX centre part of the hair that makes up most of the hair strand, made up of keratin. The cortex also contains the cysteine bonds (disulfide bonds) which are responsible for the hair's curl pattern and elasticity. Melanin is also found in the cortex
CUTICLE outermost layer of the hair strand is made up of transparent, scale-like cells. The cuticle protects the inner layers of the hair
Huamn Hair Wigs Use Advanced Construction Methods
Jon Renau human hair wigs are available in a variety of styles and colours. Some customers choose to have their wig tailored with monofilament crowns, while others prefer machine-wefted caps for an added look that's easy maintenance!
Smartlace Human Hair Wigs
Our exciting range of Smart lace Wigs that are made from Human Hair is just a click away.
Sourcing hair for our 100% Human Hair Wigs
Firstly, Jon Renau uses three different origins of hair, Chinese, Indian, and European. Each type offers different benefits based on what is needed in the hair system or wig. Importantly, our SmartLace Human Hair Collection features a 50/50 blend of Indian and Chinese hair types. Conversely, our European Hair Collection offers 100% European hair. While each hair type has a different denier. The denier of hair refers to the diameter or thickness of each hair strand. The chart below shows the different hair types and their denier offered by us.

The Grade & Integrity We Use
Human hair quality is measured and graded. Much like precious stones and gems. A, B, and C grades are given. Based on the integrity and overall health and quality of the hair. The hair is then sorted and used based on the manufacturer's request. Jon Renau uses ONLY A Grade Hair to ensure the delivery of the best possible quality.
Created to give the look of a Realistic Hairline
Our human hair wigs are the most natural-looking synthetic hairpieces on earth. These lace hand tied wigs have a swiss lace design, which makes it look like you've got real flowing locks!
How Human Hair is Processed?
How human hair is processed plays a big role in cost, longevity, as well as texture. The cuticle is the outermost layer of the hair. This serves as a protective covering that shields the hair from damage and exposure. The cuticle lays in a similar fashion to fish scales. All laying and travelling in the same direction. When alternative human hair is sourced, it has to be kept with the cuticle running in the same direction. It is then processed and applied to a hair system or wig. Therefore, in order to be considered "Remy" human hair. This processing takes much more time and detail therefore, it's a higher investment.
Non-Remy human hair is collected and processed in larger batches, taking less processing time. Remy human hair comes from single sources. Whereas non-remy human hair comes from multiple sources. Thus the hair must be treated to remove the cuticle. If the cuticle is not processed correctly, this can cause severe tangling (inversion), as the cuticles will grab onto each other running in opposite directions.
The processing of alternative human hair does not refer to the quality or origin of the hair.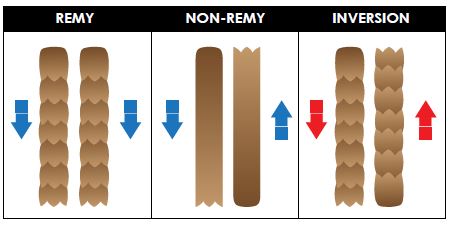 Benefits of Human Hair Wigs South Africa
Want to know all the benefits to Remy Human Hair Wigs.
These wigs can be heat treated with a flat iron or heated curler.
You can also colour your hair to match your exact style.
Real Hair Loss Stories and How Human Hair Wigs Have Made a Difference
5 Unique hair loss stories about women with different stages of hair loss. Here we use a selection of Smartlace Human Hair wigs. Watch the stories from start to finish and see the difference we make in these women's lives.
THE JON RENAU GROUP
Established in 1969 by John and Stella Reynolds, Jon Renau has evolved into the world's leading international manufacturer of wigs, hairpieces, and hair extensions. The Reynolds family began its entrepreneurial journey in the alternative hair industry in South Africa and moved to California in 1984, where Jon Renau is currently headquartered. Wigs.co.za is the only official Jon Renau agent in South Africa.
We stock the widest range of human hair wigs in South Africa. Come and try on our human hair wigs in cape town.
We have a Wig Boutique situated in Table View.
Last but not least, get in touch with us to make a booking today.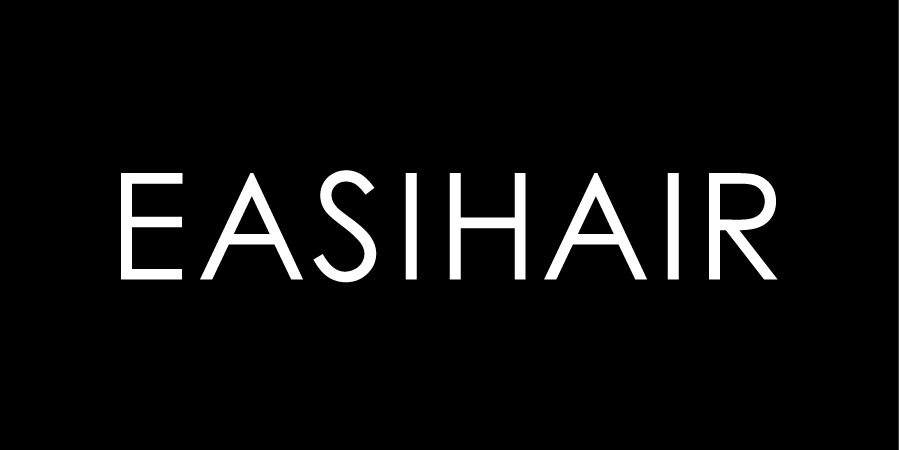 Private and Personalised Hair Topper & Wig Fittings Available at Fascinations Boutique
Hair loss can be a personal matter and for this reason, we have a bespoke wig boutique where you are able to try on various styles in comfort and in our private consultation rooms.
During your consultation, we will go over all aspects of the wig or topper you are enquiring about. From the materials used to make the piece and the cap construction, right through to the colours and lengths that the piece you have chosen comes in. We are confident that we will find the perfect wig or hair topper to suit you and your lifestyle.