The most innovative full lace front wigs (smartlace human hair wigs) on the market are made with the highest grade human hair available. These Lace Front Human Hair Wigs are smooth and soft, you'll hardly remember it's there. With our smart lace wigs human hair wigs, we transform 6 women with various degrees of hair loss. From Mid all the way through to complete hair loss. You will see the difference for yourself from start to finish.
At Wigs.co.za we only use quality wigs from Jon Renau and are the only official agents in South Africa. All the below are Lace Front, Single Monofilament and Hand-tied smartlace human hair wigs. Creating the very best use and styling options available. Human Hair wigs can be heat styled with a flat iron or heated curler. Treat it just like you would human hair. This range can even be coloured to suit your exact needs.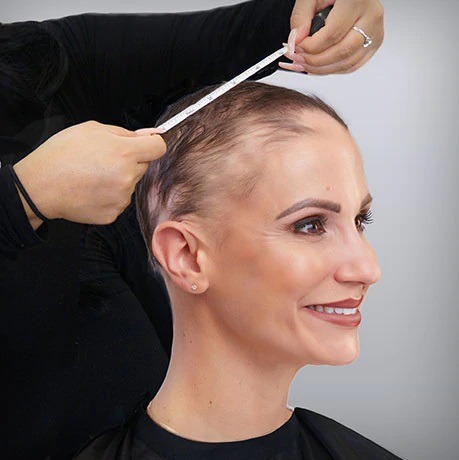 WIGS FOR MID TO ADVANCED HAIR LOSS. AVAILABLE IN A VARIETY OF SIZES.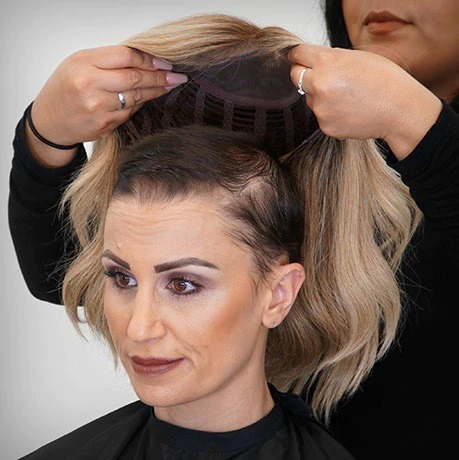 LACE FRONT WIGS ARE HAND TIED. THESE CREATE THE ILLUSION OF A NATURAL-GROWING HAIRLINE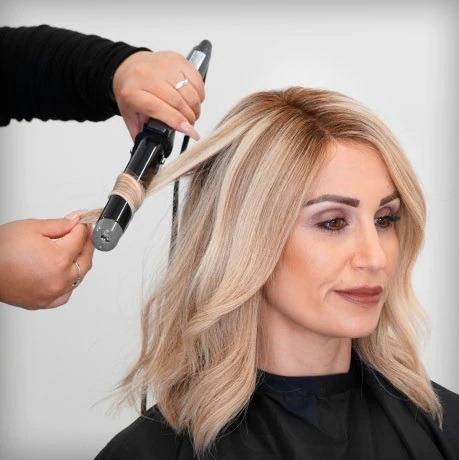 CAN BE CURLED OR STRAIGHTENED
TO MATCH ANY STYLE.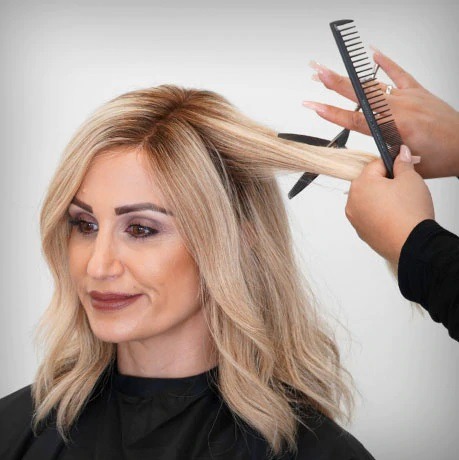 CAN ALSO BE
CUT OR COLOURED. 
VIEW THESE AMAZING HAIR TRANSFORMATIONS
By using various Smartlace Human Hair Wigs we have transformed the lives of woman across the world. View the below changes we have made in these women's lives. Should you have any questions, please reach out to our team. Afterall, we are here for you.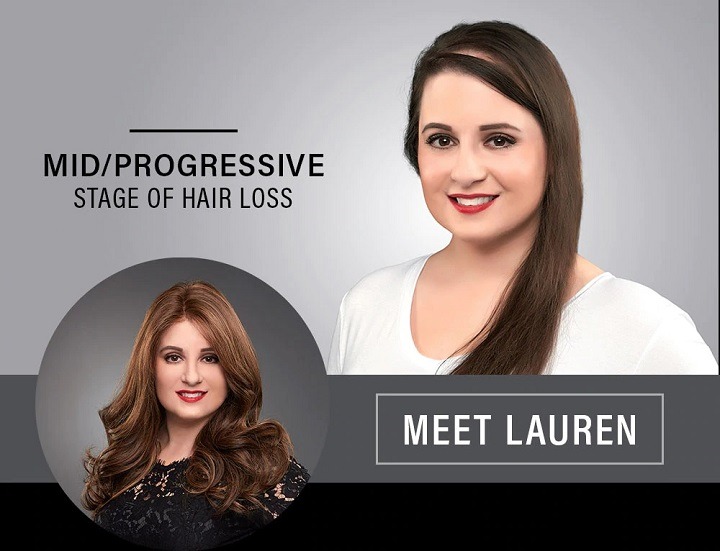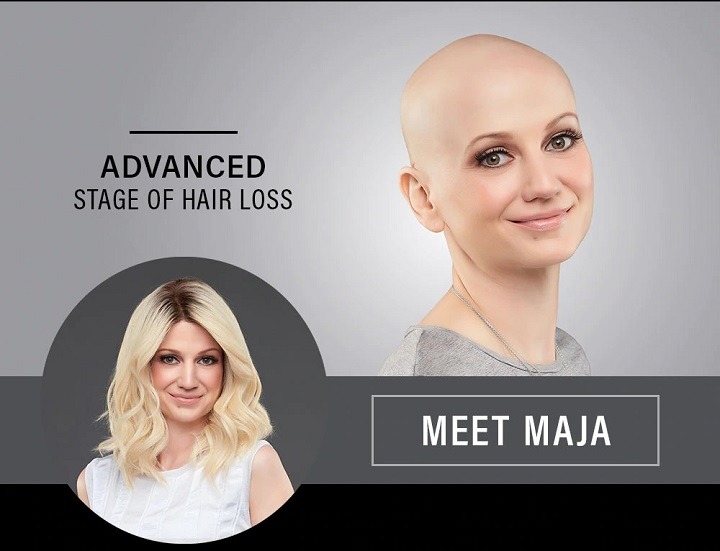 Looking for expert wig advice?
Our alternative hair experts will help you find the perfect smart lace wigs that fits your lifestyle, preference and needs.
Smartlace Human Hair Wig Collection by Jon Renau
The range of Smartlace Human Hair Wigs that we supply is made from 100% Remy Human Hair. What is this you might ask.
The hair is cuticle intact and all the hairs lay in the same direction.
Creating soft beautiful layers, exactly like the hair on your head would feel.
Processing human hair in this way also reduces tangles when worn.
After all, it's 100% real hair.

Benefits of Human Hair Wigs
Human hair wigs can be treated just as you would your normal hair.
They can be heat styled to create that perfect look.
Has a natural hair movement, so no one will know you are wearing one.
Contains a natural-looking shine.
A professional stylist can colour your hair.
Lighter than synthetic wigs
Cooler than synthetic wigs
Creates a totally natural feel on your skin
Lasts longer than synthetic fibers
Human hair wigs are an investment
Private and Personalised Hair Topper & Wig Fittings Available
Hair loss is a private matter and for this reason, we have built a bespoke wig boutique where you are able to try on various styles in comfort and privacy.
During your consultation, we will go over all the aspects of the wig or hair topper you require. From the materials used, the colours and lengths available through to the cap constructions used. We will make sure that we find the right wig or hair topper for you and your lifestyle.
Join us on our Social Channels
Created to inspire change along with helping you get the very best from your alternative hair.
Whether you require a wig or hair topper, we have you covered.