As Wigs is part of the worldwide Jon Renau group we have a wide variety of solutions for your exact stage of hair loss. The below examples are just a few solutions we have on offer. Get in touch with us to find the perfect wigs for progressive hair loss.
Amber Requires Wigs For Progressive Hair Loss
I didn't notice my thin hair until I reached my high school years when I wanted to style my hair in different ways and I couldn't achieve those styles I feel very blessed to be here and honoured to be one of the four girls that are here I think that this company is just great I just really admire you guys
My name is Amber Perkins, I am a stay-at-home mom of five kids when I started experiencing hair loss I have always been passionate about hair I have always loved to play with hair and style hair but unfortunately, I've never had a lot of it I started my Instagram and I wanted to remove the stigma I wanted to make it a positive because I want hair wearing to be fun and when I started to lose the little hair that I already had it was devastating.
Progressive Hair Loss Solutions For Women
I want to feel good and I want to go out and not even know that it's there and I can say that what I'm wearing right now feels great today at the Jon Renau get thrilled campaign I have felt amazing whether it be a topper or wig I just love it and I love having the extra hair to work with because styling makes me happy the styles i have tried today have been phenomenal I have felt great in the colours the lengths the textures they've been great and this hair feels just so soft it's just all beautiful and it makes me feel glamorous and just pretty and confident
Because of social media, there are huge communities of women and men and people that have come together to support each other and they aren't alone it doesn't define them that there are options and they can still rock it you know and there are many many people dealing with what they are dealing with and it can be a positive experience. I think it's very important for each person to find their perfect wig or topper because if they find that perfect piece it's going to change their life you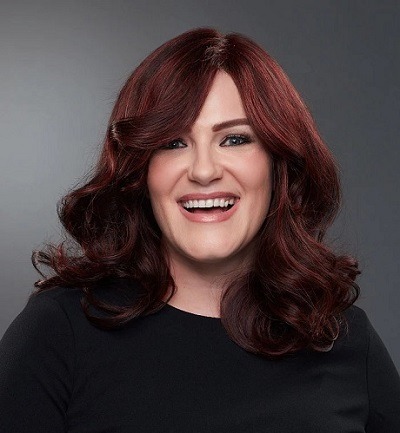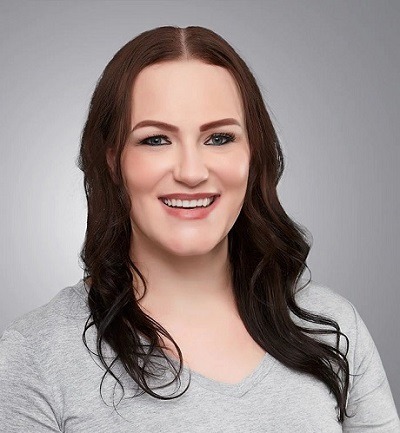 About our Hair loss Model
Occupation: 
Housewife
Stage of Hair loss
Mid to progressive
Type of Hair Loss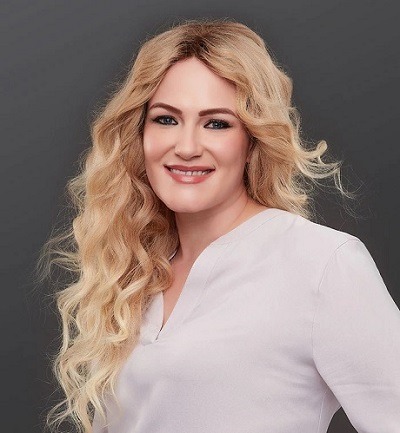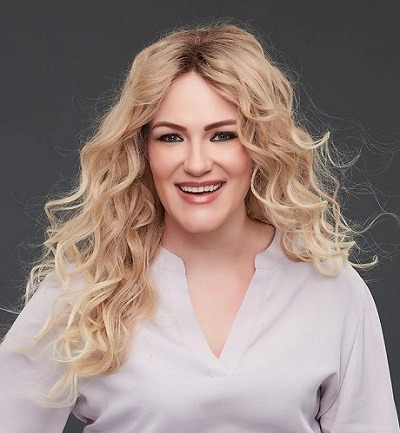 "When I wear the right wig I feel like i can conquer the world"
Sienna Human Hair Wig Collection
These progressive hairloss wigs combine the heat-styling flexibility of human hair lace front wigs, and the highest grade Remy human hair. Sienna's luxurious layers give you control and natural WOW. Hair loss Solutions created by the experts at Wigs.co.za
The Kim Smartlace Human Hair Wig
Kim falls into our category of wigs for progressive hair loss. Made with the finest Remy human hair and extra long layers plunging nearly to the waist, Kim features a stretchy hand-tied cap and an undetectable lace front. This human hair wig is also light density to create the most natural look and movement. Available in 17 professionally created colours to suit you perfectly. This is part of our amazing range of Hair loss Solutions, designed just for you.
Smartlace Human Hair Wigs for Progressive Hair Loss
The most innovative lace front wigs on the market made with the highest grade human hair available. The fine lace front is so smooth and soft, you'll hardly remember it's there. Made with 100% Remy Human Hair.
Jon Renau Digital Wig Books
Click here or the below button the view the other wig books available to view in South Africa.
The Jon Renau Group
Wigs.co.za is part of the world wide Jon Renau group.
We are also the only official Jon Renau agents in South Africa
As we are part of the Jon Renau group we have a wealth of experience and knowledge to share with you.
Get in touch with us today for the very best progressive hair loss solutions for your thinning hair.

Private and Personalised Hair Topper & Wig Fittings Available
Hair loss is a private matter and for this reason, we have built a bespoke wig boutique where you are able to try on various styles in comfort and privacy.
During your consultation, we will go over all the aspects of the wig or hair topper you require. From the materials used, the colours and lengths available through to the cap constructions used. We will make sure that we find the perfect wig or hair topper for you and your lifestyle.

Wigs and Alternative Hair Product on our Social Channels
Created to inspire change along with helping you get the very best from your alternative hair.
Whether you need a wig or hair topper, we have you covered.