The range of Mens Hair Systems and Hair replacement are hair loss solutions available for men who want long-lasting alternative hair without restoration surgery. By using Bondable Hair Toppers we are able to completely transform you from having little to no hair to having a full set of hair on your head in a day. Each style of hair topper is unique for the stage and shape of your hair loss.
These systems are only available in selected salons across South Africa. Salons are trained by our experts so that you can get the very best out of your new hair. We believe these are the very best men's hair replacement systems available in South Africa.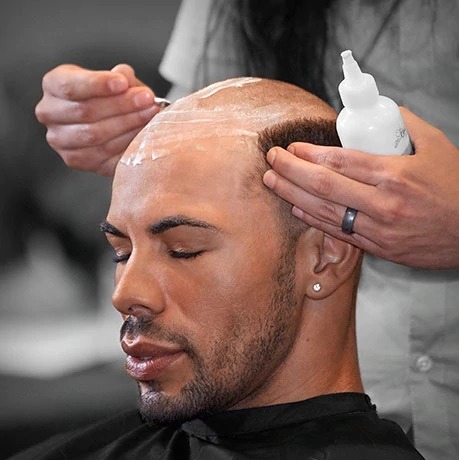 BONDABLE HAIR SYSTEMS
ARE ADHERE
TO THE SKIN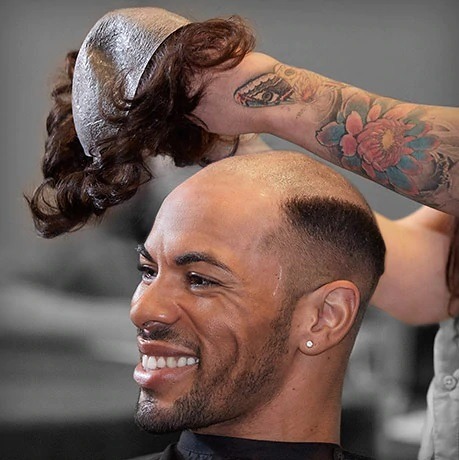 APPLIED IN SALONS BY
AN ALTERNATIVE
HAIR EXPERTS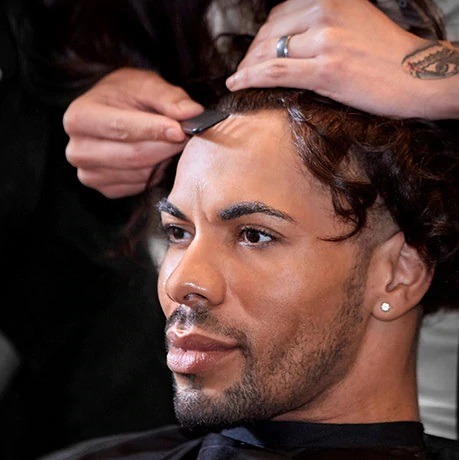 INNOVATIVE TOPPER BASE
DESIGNS PROVIDE COMFORT
AND A NATURAL HAIRLINE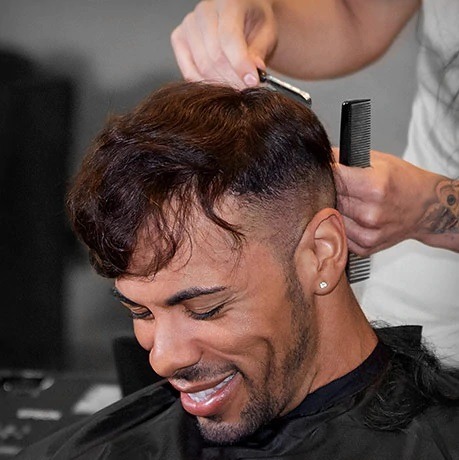 CUT AND STYLED TO
CREATE A MODERN
TRENDY LOOK
Hair Systems That Look Like Real Hair Is Growing
A non surgical hair replacement process whereby we bond (Glue) a hair topper to your scalp or onto existing biological thinning hair.
The process takes a few hours and we will transform your look completely. The initial consultation process will determine what style of bonded hair topper is suitable for you. From there we match your hair colour to the various colours available in our mens hair systems. On the day we might trim your existing hair to give us a secure platform to apply the bonded topper to.
These mens stock hair systems normally lasts for 3 months. After this period we suggest you come in and have it professionally and temporarily removed. We will then restyle and wash your topper and reapply it to your scalp, just like we did the first time. The most professional mens stock hair systems have been created by the experts at Jon Renau and now available through selected salons across South Africa. Each salon is trained by our hair experts to ensure you get the very best from your new mens hair system. 
Click here to view the various bondable hair replacement systems we have to offer.
Private and Personalised Hair Topper & Wig Fittings Available at Fascinations Boutique
Hair loss can be a personal matter and for this reason, we have a bespoke wig boutique where you are able to try on various wig styles in comfort and in our private consultation rooms.
During your consultation, we will go over all aspects of the wig or topper you are enquiring about. From the materials used to make the piece and the cap construction, right through to the colours and lengths that the piece you have chosen comes in. We are confident that we will find the perfect wig or hair topper to suit you and your lifestyle.

Jon Renau Mens Hair Systems
Wigs.co.za is part of the worldwide Jon Renau Group.
We are the only official agents for the complete Jon Renau range of hair products in South Africa.
These men's hair systems have been created by the experts at Jon Renau and are now available in South Africa.