Bamboo viscose Best Headwear For Cancer Patients is a high-quality, naturally breathable material designed to prevent irritation to the scalp and keep your head comfortable through all seasons. It's thermo-regulating – meaning it will keep you cool in summer while wicking away moisture from overheated heads during winter months. Plus, bamboo blends are machine washable!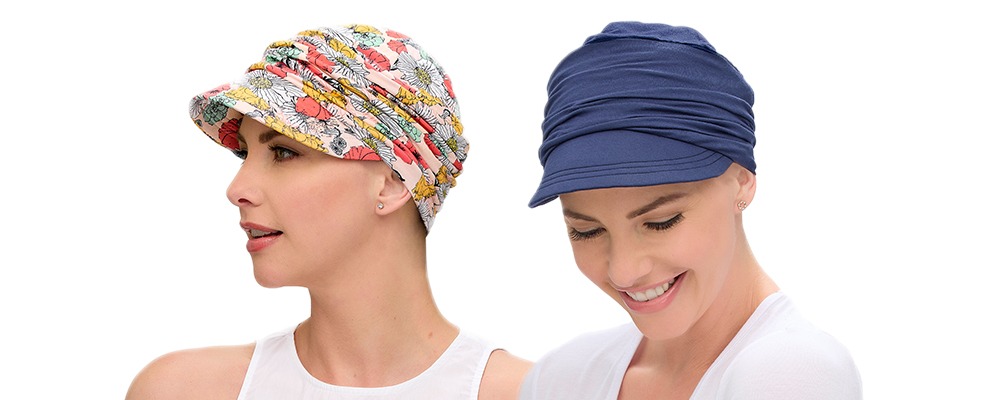 We Specialise in Hair Loss Products
Jon Renau is a company that specializes in high-quality headwear for cancer patients. Their new Softie Cap, designed specifically with those who have lost hair or are not experiencing it at all, has UV resistance and antimicrobial properties to help protect the scalp from sun exposure while giving users breathable and moisture-wicking options on their heads when they're out on the go!
The Softie Cap For Women With Bald Heads
Our new Softie Cap is made from soft bamboo viscose, providing you with the ultimate comfort. This lightweight hat will keep your head cool during the summer and retain heat through winter without bulky fabric weighing it down. Its high-quality material makes for luxury wear that won't fall apart after repeated washing like most of our competitors' fabrics does! Made to give full coverage while also being breathable and antibacterial, this cap doesn't just look good on everyone-it feels great too!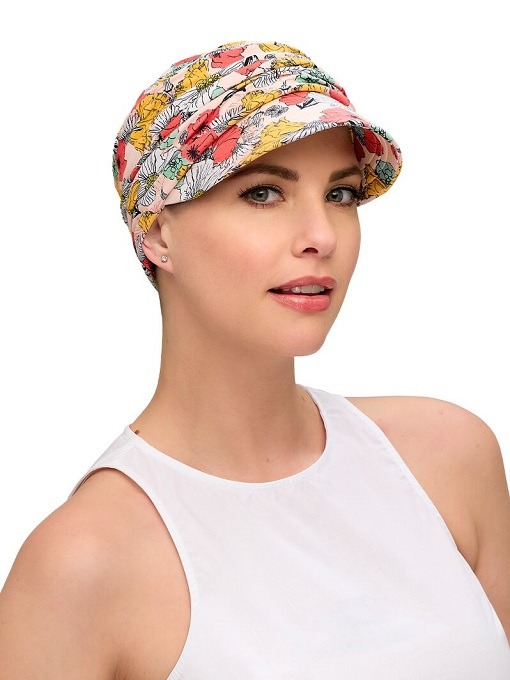 Bamboo is a Sustainable Resource
As Bamboo is technically classified as grass, it is therefore highly sustainable.
The below headwear for cancer patients products are made from bamboo.
The Softie Cap with a Print For Women
 This lightweight cap will keep your head cool in the summer and retain heat during winter. Made of soft, breathable bamboo viscose material that offers full coverage for those experiencing partial or total hair loss.
It's UV resistance keeps you safe from sun damage while its antimicrobial properties protect against bacteria buildup to make this a must-have for any wardrobe!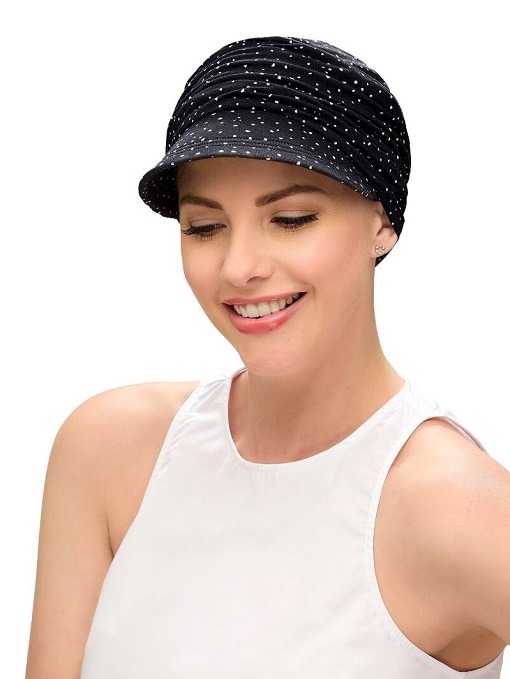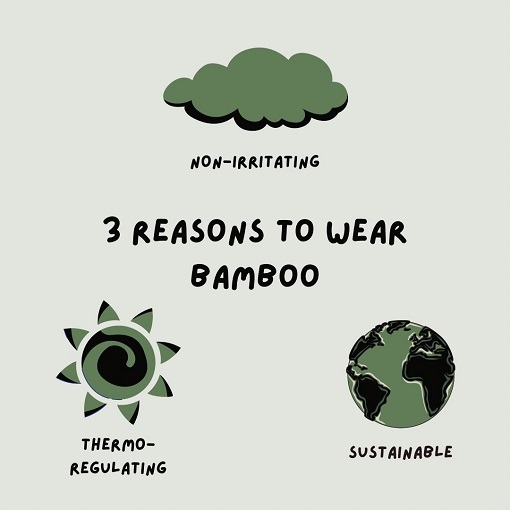 The Softie with a Print
The Softie with a print features a double bamboo lining that protects against stitching rubbing against the skin. This cap provides full head coverage for those experiencing total hair loss. MADE FROM THE ULTRA SOFT BAMBOO VISCOSE, this softie will remain warm in the winter and cool in the summer! Available in SOLID COLORS AND PRINT (blueberry fizz, grape berry Lemondrop), you can be sure to find one perfect for your needs whether it's sun protection or just looking chic on any occasion!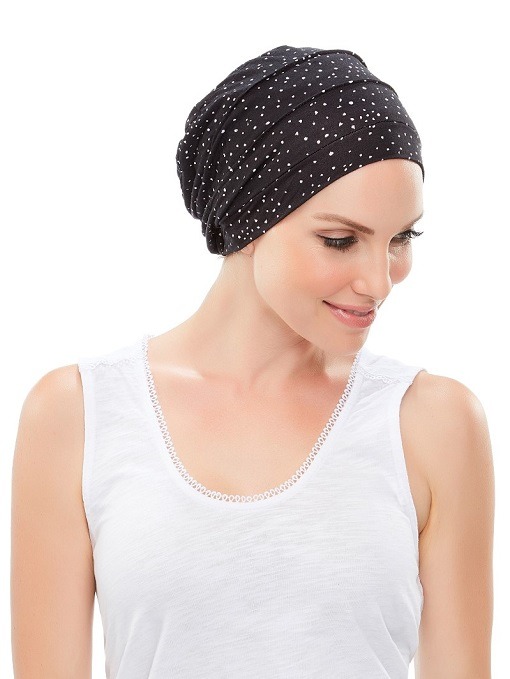 The Super Soft Casual Softie By Jon Renau
Our Casual Softie is the perfect way to feel good and look great. The full-coverage cap will keep your head warm in winter, cool in summer, and dry even when it's rainy out by absorbing any moisture that comes into contact with it.
Available for all hair types at a variety of different prices so you can find one that works best for you!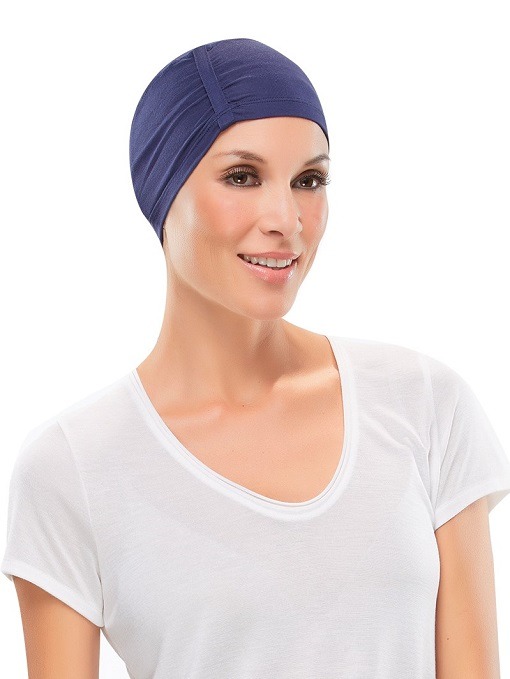 The Super Soft Elegant Softie For Women With Alopecia
The Softie range of headwear is the best solution for those experiencing total hair loss. It features an ultra-soft Bamboo Viscose and a double bamboo lining to protect against stitching rubbing your skin raw.
Available in solid colours or prints, this cap is guaranteed to not only keep you warm during winter but cool during summer!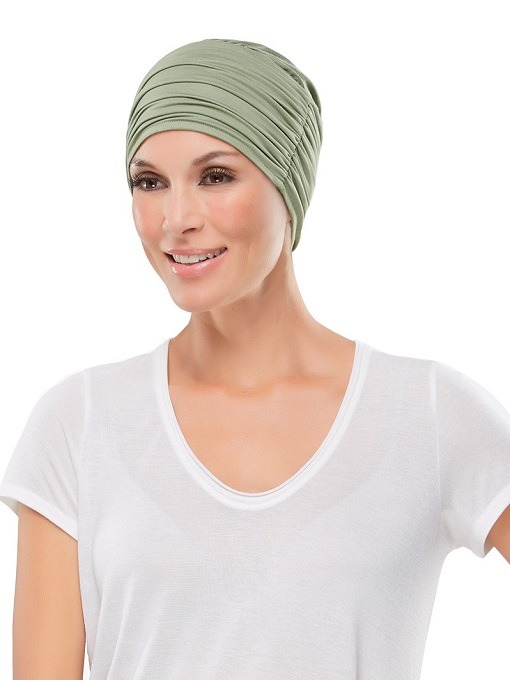 Private and Personalised Wig Fittings Available
We know that your hair loss is personal.
That's why we have created a private wig boutique where you are able to try on various styles with our alternative hair professionals.
Click here to make a booking today.
Printed Elegant Softie
Softie, the new revolution in headwear. Softies are made from Bamboo Viscose and will stay warm during winter but cool when it's summertime! Double bamboo lining protects your scalp against stitching rubbing up on you while wearing a bearskin sewn into the hat. The material is so soft that even those who suffer total hair loss can wear one too thanks to full coverage of their heads with this product.
The innovative Softie by Jon Renau offers protection for both hot and cold weather as they're made out of ultra-soft Bamboo Viscose fabric which won't irritate or bother sensitive scalps like other fabrics would because we double line them with not just any old liner – no sirree bob.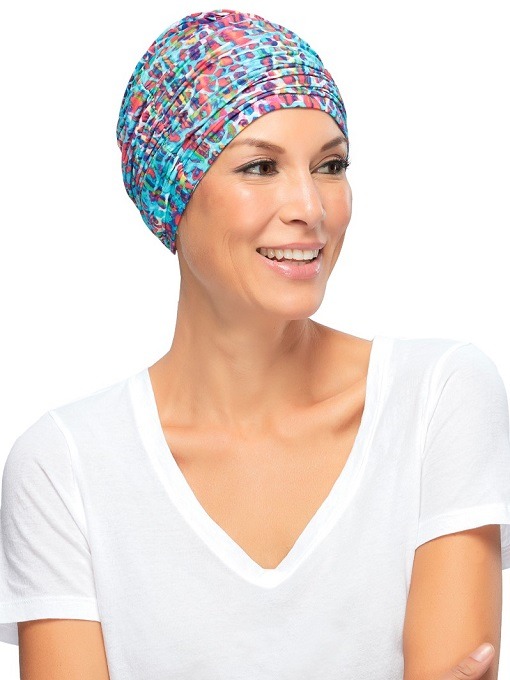 Simple Softie Range For Women With Medical Hair Loss
The Simple Softie range is also made from the softest Bamboo Viscose fabric. Designed to be perfect for sensitive skin.
It will keep you cool in summer and warm during winter with its trendy slouchy design that provides full coverage of your head.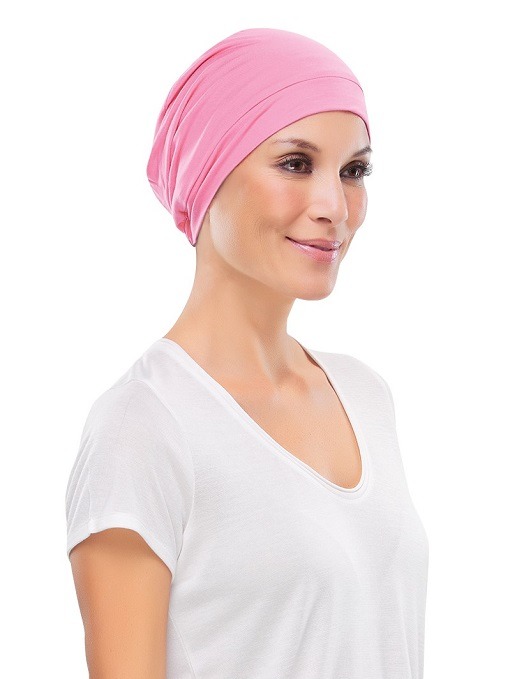 Softie Wrap – Stylish and Comfortable
This softie head wrap is made from a very comfortable and breathable fabric. It can be worn around your face, neck or even like an accessory to match any style. The bamboo material makes it perfect for sensitive skin as well!
You'll never have to worry about sweating again with this adorable yet functional piece of clothing that will keep you warm in the winter and cool all summer long.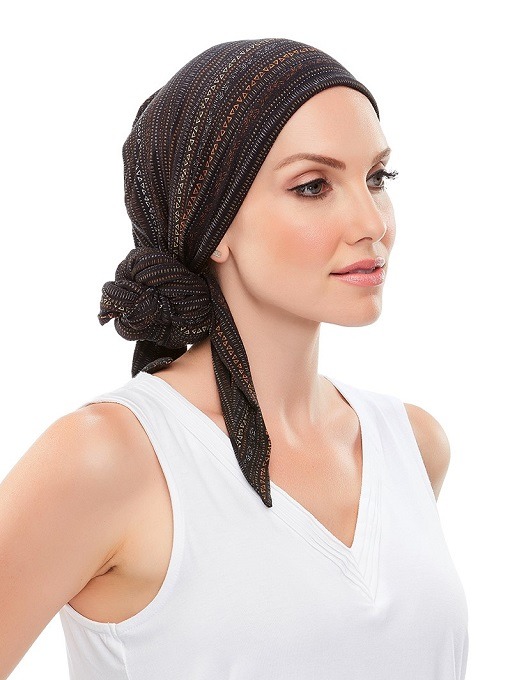 Softie Boho Printed Beanie For Soft & Sensitive Scalps
With our Boho Beanie, you can show off your style with a trendy slouchy beanie or cover up sensitive skin in style. This versatile headwear is perfect for the changing seasons and will keep heat trapped inside even when it's cold outside.
The most versatile of our products are made to be worn as softies that provide coverage like hats but function more comfortably than traditional caps on women who have cancer-related hair loss due to chemotherapy treatments. These multifunctional pieces serve as both stylish and warm.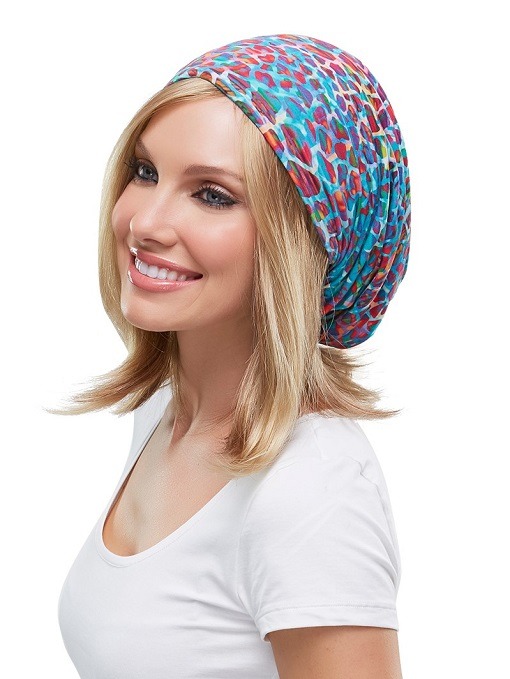 Playful Softie Made With Soft Bamboo Viscose Materials
Our Playful Softie cap is designed with a new fun design element. Double bamboo lining protects against rubbing while remaining soft to the touch and perfect for those looking for some extra volume. Made from ultra-soft Bamboo Viscose, this hat will remain warm in winter or cool in summer – making it an all-year-round essential!
The full head coverage provided by our softies is great for anyone experiencing total hair loss as they provide protection without blocking airflow to keep you feeling more comfortable than ever before.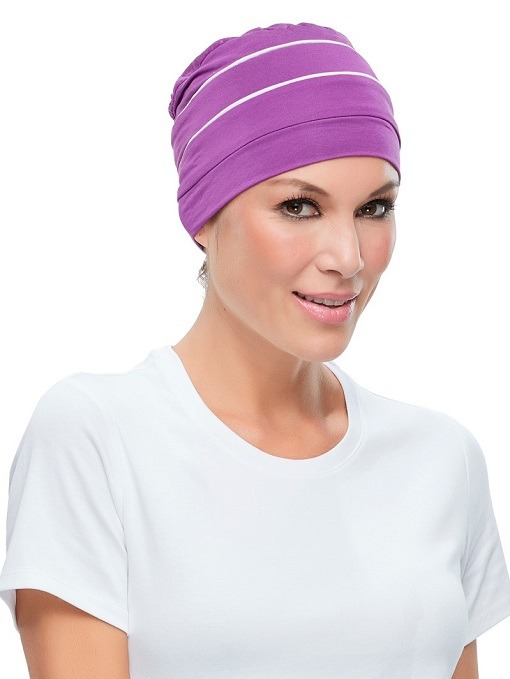 Feeling a little chilly – The Bamboo Softie Keeps You Warm
The Softie hats and headwear by Jon Renau are the best headwear options for cancer patients. They're made from a bamboo viscose material that's naturally breathable and designed to prevent irritation to the scalp, keeping your head comfortable through all seasons. It also has thermo-regulating properties – meaning it will keep your head cool in summer and warm in winter!
You deserve to feel good about yourself when you go out into public with our softie hats on. We have hats of all different shapes, sizes, colours, and styles so you can find one that suits you perfectly. And if there's something we don't have in stock or if you need help finding the perfect hat for your needs then please contact us! We'll be happy to help!
Buy a Softie Hat today at www.wigs.co.za!
Join us on our Social Channels
Created to inspire change along with helping you get the very best from your alternative hair.
Whether you have a wig or hair topper, we have you covered.