Our Wig Boutique is for Men and Women
We know all too well that any hair loss can be traumatic, which is why we offer private fittings with our hair specialists in our wig boutique. You either book to come in and speak to a consultant in person or you can schedule this consultation to be done virtually.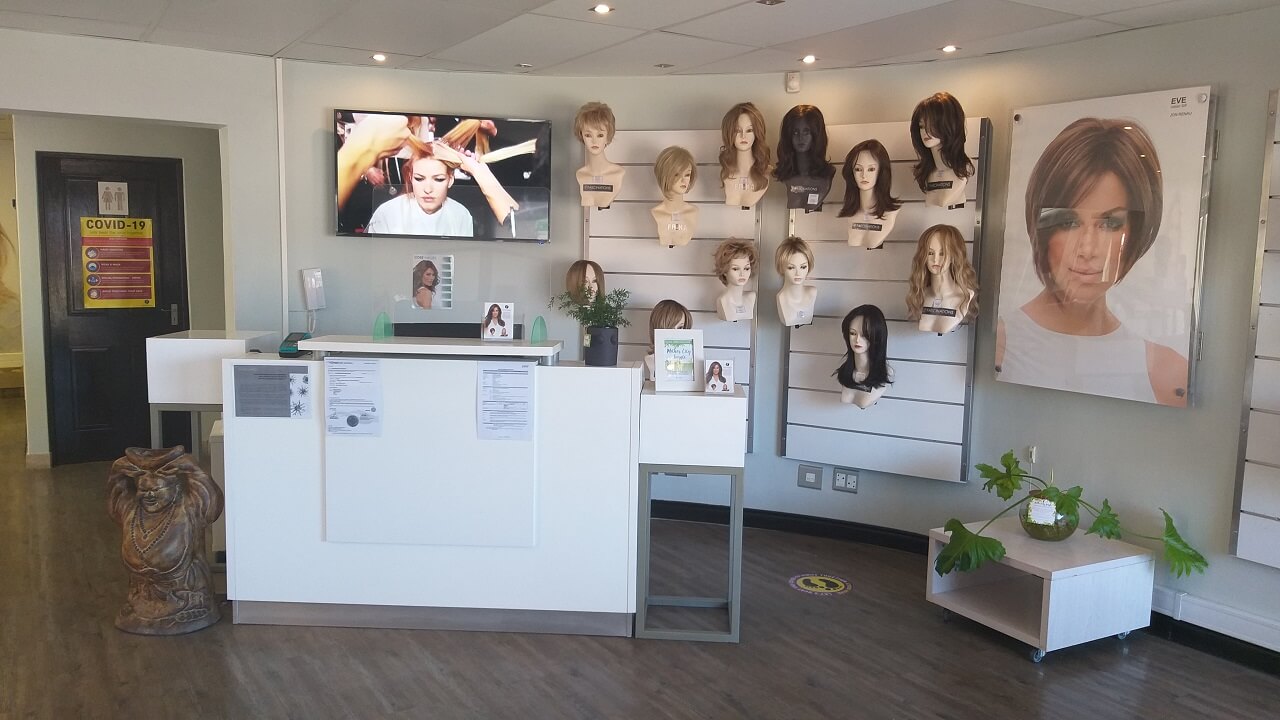 There are many "what ifs" in life. What if your hair starts to thin or fall out? Is that the end of you, as a person and not just on the outside but also internally inside too? You can't worry about it because nothing is stopping time from happening whether we like it or not. But there's something we at Wigs do when people come into our salon – private fittings with wig specialists inside our bespoke wig boutique so they feel confident again! Let us know what type of style you're looking for and how much coverage you need below, then click to schedule an appointment online with us.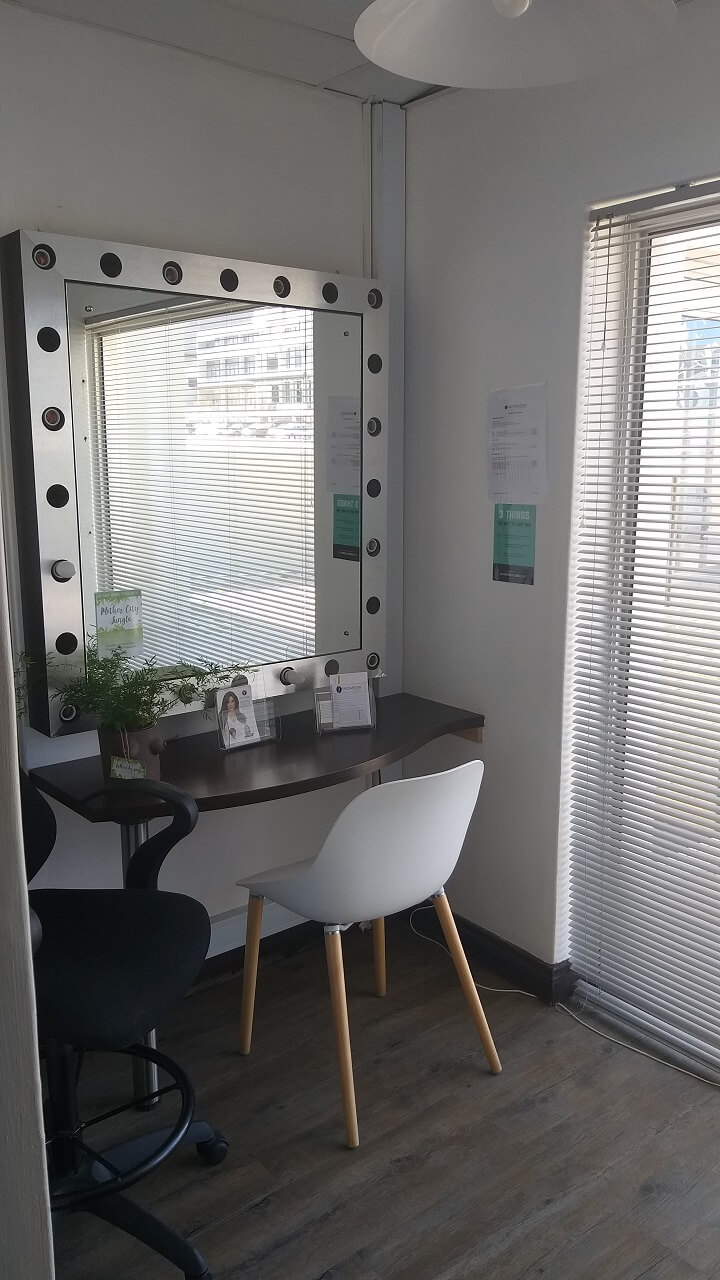 How long is my Appointment and what can I expect?
We will schedule a consultation for your new hairpiece with you between 45 and 60 minutes long. 
Here we will go through the following with you in detail.
This is done so that we can understand your needs and requirements.
Type of hair loss.
Stage of hair loss.
Cause of hair loss.
Solutions we offer.
Styles available.
Colours that will suit you.
Discussion about the pro and cons of the various types of hairpieces we offer.
Fitting on of different styles.
Finalise the style, length, and colour to suit you perfectly.
Tip and tricks to get the most from your new hairpiece.
Costs for a Private fitting in our Wig Boutique
Virtual consultations are done completely free of charge.
However, we do recommend that you come in for a private consultation with our specialists inside our wig boutique in Cape Town.
Here we can physically try on various styles on your head. This is preferred so you will get a full understanding of how the product looks on you and how you feel wearing it.
There are no costs involved if you purchase a wig from us at the end of your consultation.
The cost is R 275.00 for your personalized private consultation if you don't purchase a hairpiece afterward.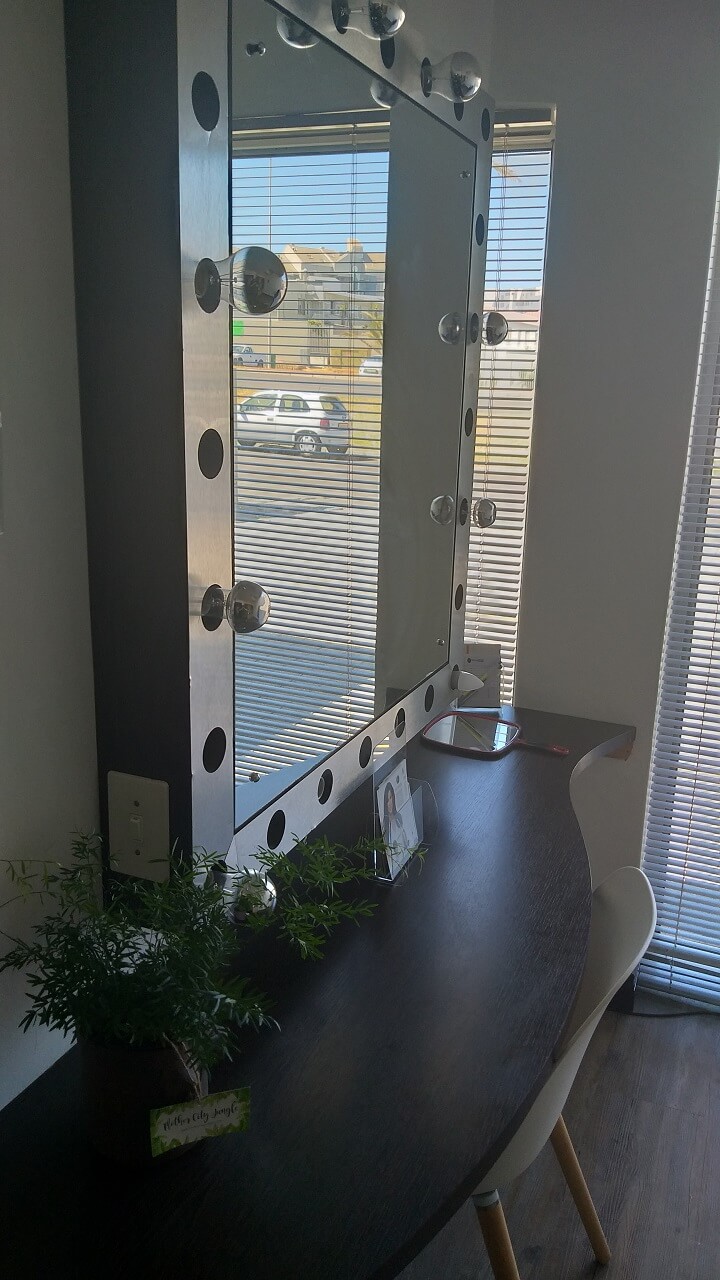 Wig & Hair Topper Care Products
Our Wig Boutique in Cape Town also has a shopfront where you are able to purchase wig and hair topper care products.
From Synthetic to Human Hair we have you covered.
These products can also be purchased online with Nationwide delivery options.
Our latest wig designs
Introducing SmartLace™ Lite – (Lace Front Wig) our newest, light-weight hair density wigs with an ultra-lightweight cap design. Nonslip silicone nape area ensures a snug fit while polyurethane ear tabs allow for the most flexibility. Jon Renau's SmartLace now comes in more natural-looking styles and is even lighter than before! Give your clients freedom to move without the worry of slipping out thanks to this new innovation by one of America's favorite wig brands.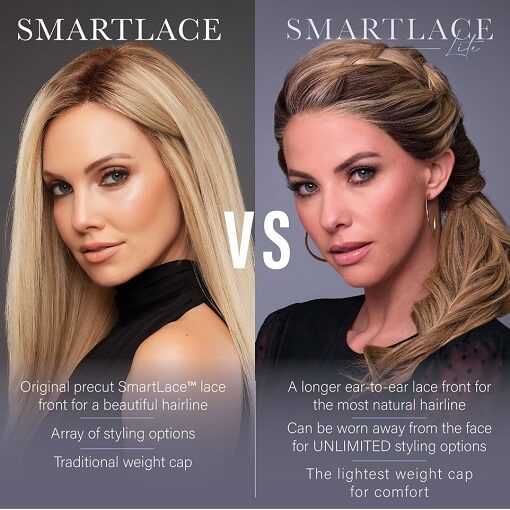 Advanced Hair Studio in our Wig Boutique
Inside our advanced hair studio, we offer a same-day hair replacement service.
OK, so you might be thinking how is this possible?
By using the very latest in hair replacement technology without the use of painful surgery.
Therefore you can walk in and walk out a few hours later a new woman or man.
Yes, this system is for both men and women.
Watch our videos below, we show you the whole process from start to finish!
Watch and read how we transform men and women with hair loss
Same Day Semi Permanent Hair Replacement for Women
Wondered how you can have a full set of hair in a day.
Wonder no more.
By using the very latest in hair replacement technology and techniques you can now walk in and walk out 3 hours later a new woman. 
Men in our Wig Boutique
Our private and virtual fittings are not just designed for women. We have loads of men coming in for hair replacement systems and wigs too. We look forward to making a change in your life too inside our advanced hair studio in Cape Town. Walk in and walk out a new man with a full set of hair on your head today. Book your fitting with us here or by clicking on the below image.
Advanced Hair Studio Wig Boutique For Men
Ever wondered how we can change your look in just one day?
Watch this video to get inspired to make your next transformation today!
Why book an appointment with us?
We know any hair loss can be traumatic, we, therefore, offer private fittings with our wig specialists at our wig boutique. You can either book to come in and speak to a consultant or we can offer you this consultation virtually.
We are South Africa's largest supplier and are the leading retailer of wigs for men and women who are experiencing hair loss due to medical conditions such as chemotherapy treatment. We have over 500 styles of wigs available in stock and online for purchase that will suit your every need!
Our stylists are experts when it comes to helping women and men find the perfect look through our wide range and an incredible selection of human hairpieces and synthetic wigs. They're also trained in how to style them so they'll look just like your natural locks! Whether women are looking for a short bob or long flowing locks, we've got something for you here inside our Wig Boutique!
And for the men who have always wanted those designer hairstyles to cover your balding head, well now you can!
Book your hair appointment with us today and let's transform your look within a few hours.
Follow us for the latest in alternative hair
Amazing true-life stories from men and women from across the world that use our hair replacement products.
Get inspired and follow our social channels today.