These Easihair Pro Reviews will blow your mind. Over 50 women have given easihair pro extensions reviews right here. So that you can make an informed decision. Designed with an undetectable low profile using the latest in hair extension technology available by easiLengths tape in hair extensions.

Easihair Pro Review and Testimonials
Lila Vie Hair Salon
'I am a hair extensionist and I have been using easihair for almost a year now and I must say they have the most amazing products. The extensions last you longer and they don't out. The remover is very easy to use and makes it easy to remove extensions with no hassle. They are continuously improving their products so I will continue to use and recommend their products. EasiLengths tape in hair extensions is suitable for all women wanting to add volume and length to existing hair. 
Salon: Lila Vie Hair Salon
Contact: Noma
Tel: 081 249 5527
Email: info@lileen.co.za
Website: Lila Vie Website
Facebook: Lila Vie on Facebook
Instagram: Lila Via on Instagram
Read the Easihair Pro Digital Book
Showing you the change we are able to make in minutes.
From adding volume to adding length, whatever you desire we have a solution.
[dflip id="32142"][/dflip]
Ikon Hair Easihair Pro Review
'I am excited to say that having used a different brand for many years and being very comfortable and content with it, and having a client base that has been very satisfied with the end result, it was a challenge to try something new, easier, and more affordable and may I add a far more versatile product. I decided to give it a shot and confess that it is an amazing product, easy, simple, and quick. 
From a stylist's point of view, it's an easy sell if you are able to capture the imagination of the client and transform a simple crop into a more current style, an opportunity to create a higher rand value of service for the day.
I am enjoying the product very much and so are my clients even though I am only working 1 day a week I have many inquiries and referrals from my existing client base. 
Salon: Ikon Hair
Contact: Andrew Young
Tel: 072 266 0539
Email: ikonhair@webmail.co.za
Website: Ikon Hair Website
Facebook: Follow Ikon Hair
Instagram: None, too busy creating amazing hairstyles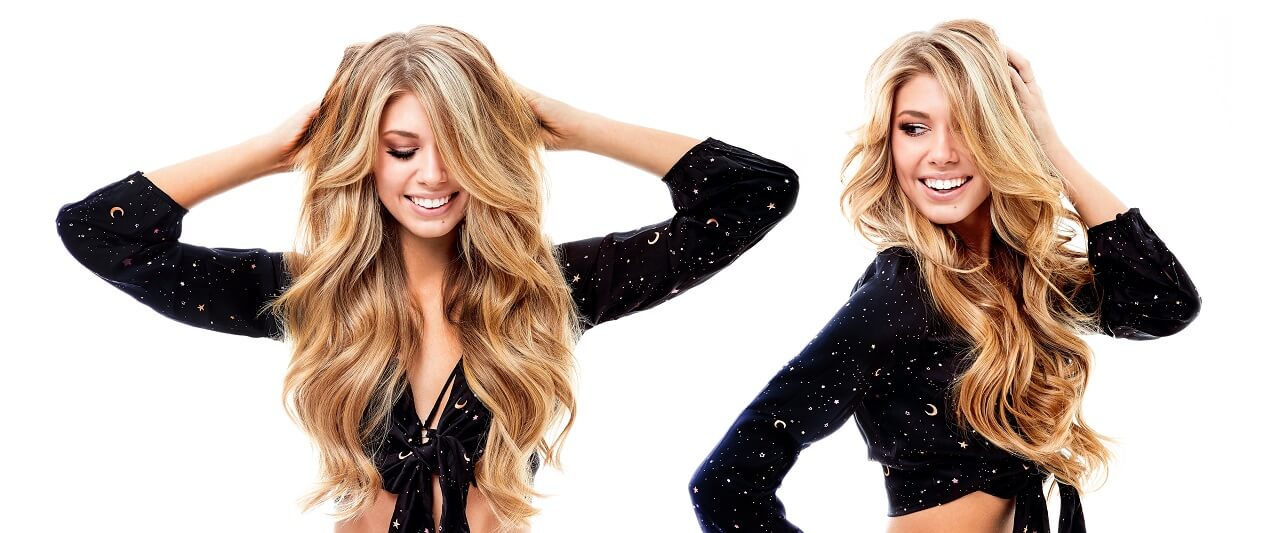 Chi Chi's Hair Studio – Easihair Pro Extensions Reviews
'Us here at Chi Chi's hair salon absolutely love the easihair pro extensions. These extensions are definitely in a league of their own! The quality is definitely the best out there! The application is so quick and easy, and our clients leave feeling confident and beautiful! What more could a salon want!!!'
Salon: Chi Chi Hair Studio
Contact: Cheryl Haddon
Tel: 072 407 0658
Email: chichihairstudio@gmail.com
Website: None yet – check back soon
Facebook: Chi Chi Hair Studio on Facebook
Instagram: Chi Chi Hair Studio on Instagram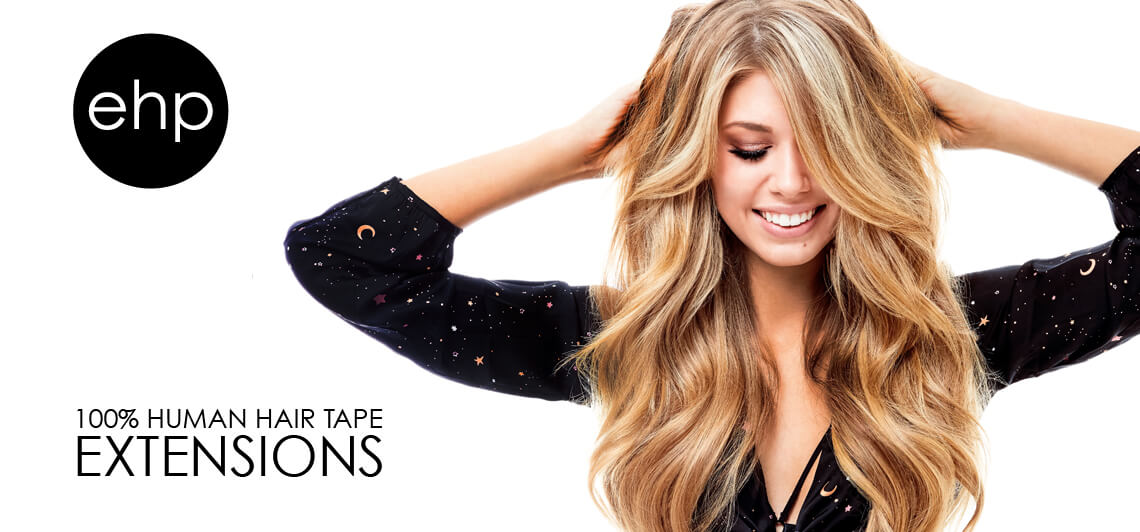 Hair Design on Bradford – EHP Reviews
'My stylist, Kristy Rucastle, has been doing my hair and extensions for about 6 years now.
I've had micro bond extensions for that time and when Kristy spoke to me about easihair pro it took a lot of convincing for me to make the transition.
We eventually ordered and installed them, I will never go back to micro bond extensions, the comfort I get from easihair is a completely natural feeling and totally convenient when it comes to installation.
I absolutely love easihair pro and would recommend it to anyone and everyone.
Salon: Hair Design on Bradford
Contact: Shana Coetzee
Tel: 074 236 7748
Email: chichihairstudio@gmail.com
Website: None yet – check back soon
Facebook: Like Hair Design on Bradford
Instagram: Follow Hair Design on Bradford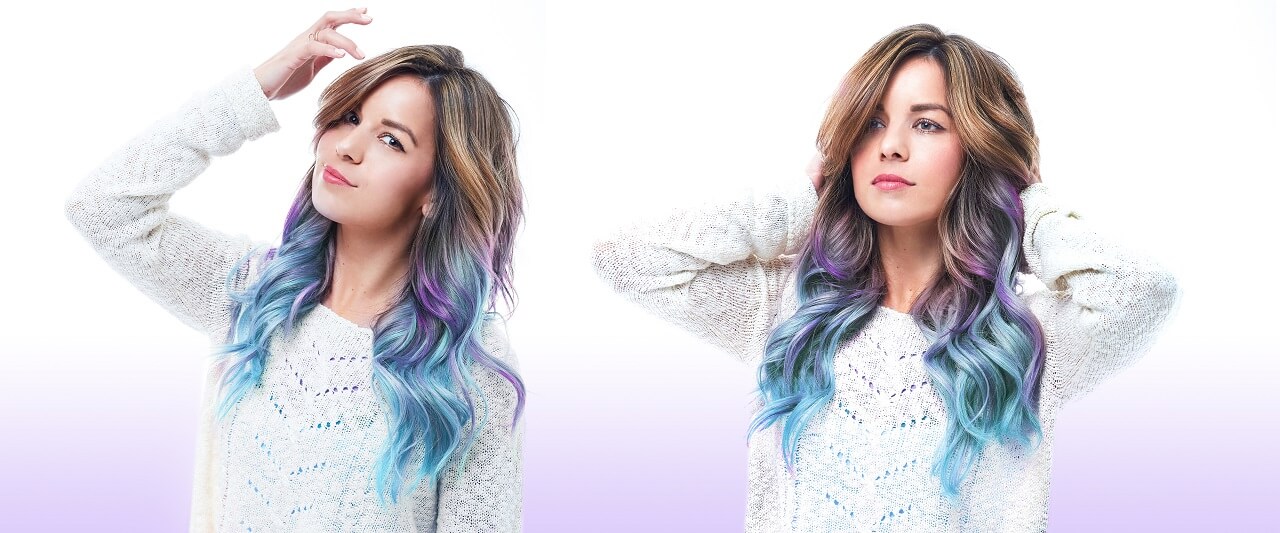 Headmaster Hair Salon in Cape Town Gives Easihair Pro a Review
I am the certified easihair pro technician and partner in the salon. easihair pro easilengths extension system is quick, easy and hassle-free to apply making it a very convenient service for busy clients
. 
The quality of the hair is absolutely outstanding, I call it the caviar of the hair market.  The biggest selling point with this system as far as my clients go is the comfort level while wearing these extensions that the other systems cannot achieve.  Almost completely undetectable this is the perfect system for discreetly adding volume to my clients who need that extra body but don't want anyone to know. 
It has also opened doors to non-chemical colouring, as well as bringing new clients into the extension market.  Once the client has had easihair pro, easiLengths tape in hair extensions applied, they are definitely hooked.  Combined with the lack of damage that is experienced from traditional extension systems this product is definitely a winner in our salon
Salon: Headmasters
Contact: Janette Walmsley
Tel: 021 7616927
Email: info@headmastersgroup.com
Website: Headmaster Group
Facebook: Like Headmasters here
Instagram: Follow Headmasters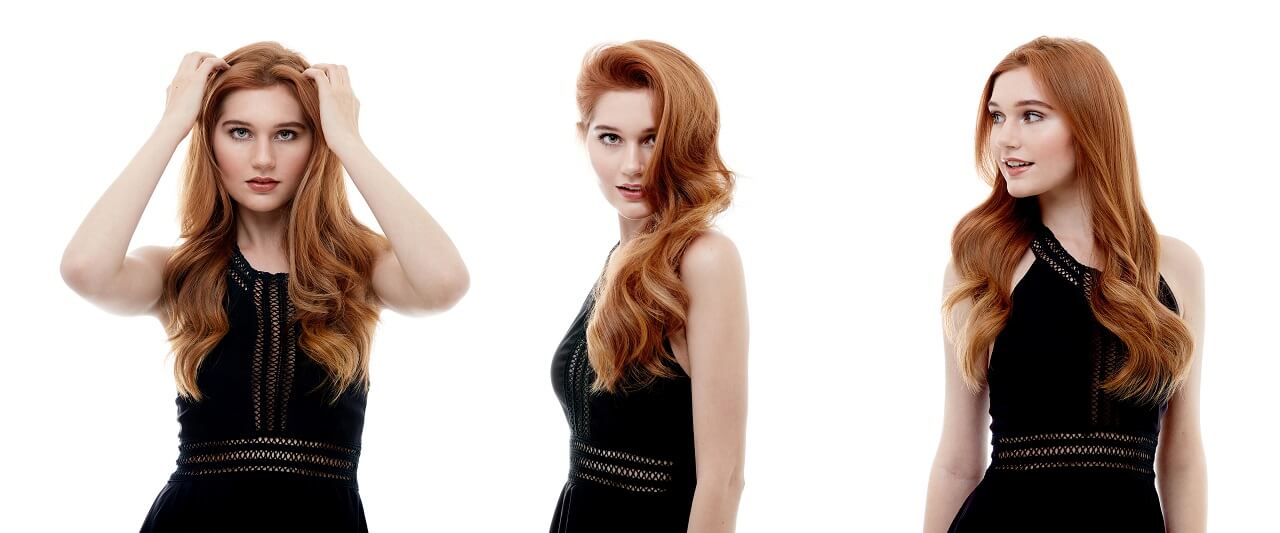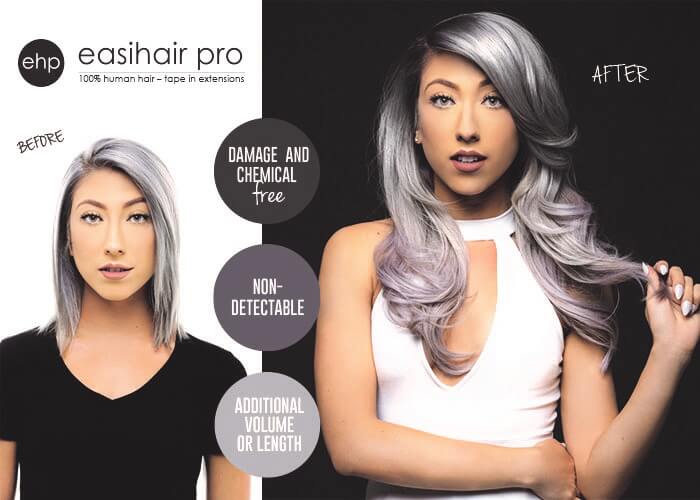 EHP Reviews by the Style Bar
"Stylebar and our team of experienced stylists exclusively stock the easihair pro, EasiLengths tape in hair extensions range throughout all 7 of our salons situated in and around the Cape Town region.
What excites us most about the easihair pro product is its quick installation time together with it being easy to use and easy to manage both pre and post application."
Salon: Style Bar
Contact: Vittorio Russolillo (Owner & Stylist)
Tel: Please view the below website to find one near you
Email: info@stylebar.co.za
Website: Style Bar Hair Salon
Facebook: Like Style Bar
Instagram: Follow Style Bar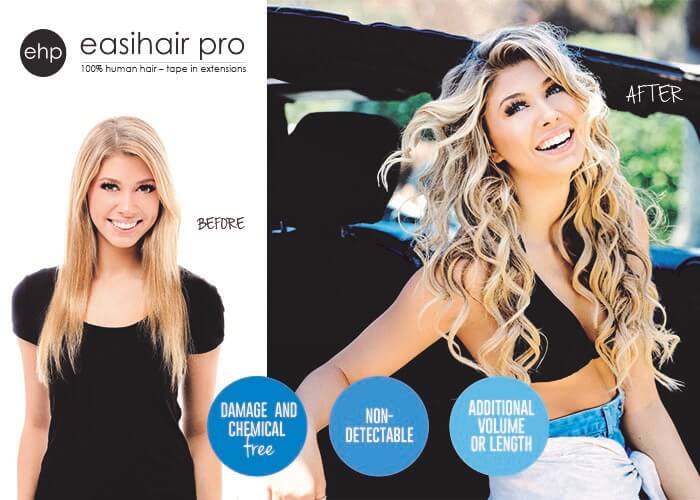 The Hair Cafe – EHP Hair Extension Reviews
'The Hair Café is excited and proud to be part of the fast-growing trend of hair extensions. The brilliant Tape-In Extensions from easihair pro have given our finer-haired, clients, instant gorgeous results to long beautiful hair in 2 hours. Available in 12 16 and 18" lengths in a beautiful wide range of colours, with safe non-damaging, and reusable wefted panels of hair.
Salon: The Hair Cafe
Contact: Trudy
Tel: 072 449 8393
Email: info@thehaircafe.co.za
Website: Not available at the time of publishing
Facebook: The Hair Cafe on Facebook
Instagram: Too busy styling hair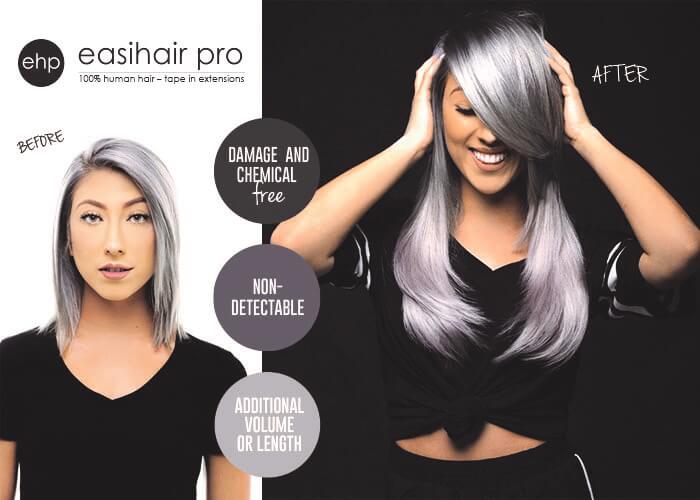 Find a certified Easihair Pro Salon in your Area
Thank you for taking the time to read our amazing EHP Reviews.
With over 250 salons that are certified to apply easihair pro tape in extensions throughout South Africa, we have one near you.

Articles about Easihair Pro you should read
As you are interested in our amazing hair extension reviews we suggest you read the below articles.
Hair Amplification by using EHP
Join us on our Social Channels
See our other easihair pro extensions reviews online.
Created to inspire change along with helping you get the very best from your alternative hair.
Whether you have a wig, hair topper, or tape in hair extensions, we have you covered.